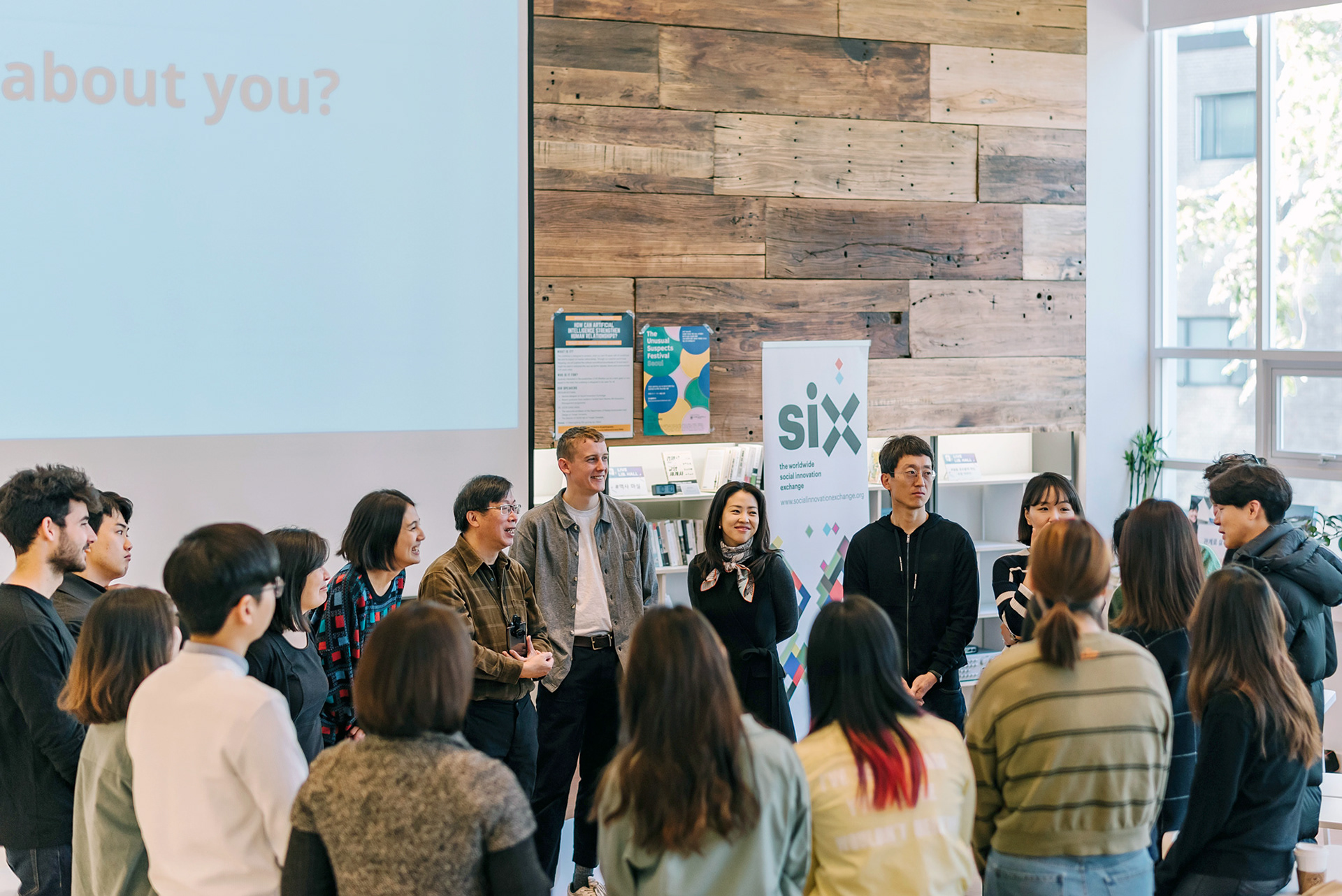 As a Service Designer at Social Innovation Exchange (SIX), I supported the creative direction, project management and content strategy of The Unusual Suspects Festival in Seoul, a city-wide event focused on unlikely connections for social change. In collaboration with two academic institutions, I also organized and facilitated a workshop exploring the topic: "How can artificial intelligence strengthen human relationships?" (click here to view the same workshop hosted in London in July 2018).

What is The Unusual Suspects Festival?
The Unusual Suspects Festival
is a unique set of collaborative events, hosted by different organizations from a variety of sectors, across different venues in a city. It is a platform to bring together all voices in society to craft solutions to some of society's most pressing challenges. Through an unusual mix of voices and collaborators, we can empower ourselves, challenge each other to reframe and rethink the way we live, work and collaborate. All events at the festival are open and free to attend.
This was our first time the Festival went international, thanks to the collaborative effort by
C.
&
Seoul Social Innovation Park
. When Wonsoon Park became the Mayor of Seoul 6 years ago,
SIX
initiated a
Summer School
with Seoul Metropolitan Government, Seoul Institute and Hope Institute, bringing together 400 people to explore how megacities like Seoul can embrace social innovation. And since then, Seoul City has successfully positioned itself as a social innovation city globally. After 6 years, although the social innovation scene in Seoul City is lively, there are many pockets of activities that are not connected. The focus has been around outputs of the social innovation activities rather than about the way people work together and achieve impact. Our partners in Seoul felt strongly that now is the time to discuss, reflect and renew the social innovation field in Korea.
Preparation (June–Oct 2018) + Event (3 days, Nov 2018)
Director x1
Project Manager x1
Communication Lead x1
Content Developers x4
Digital Strategists x2
Storyteller x1
Web Developers x2
Service Designer x1 (me)
My role & responsibilities
Project management support for the local Korean partners and designing of a new brand identity system; collaborated with web developers and PMs to design digital strategies and an online storytelling platform through researching user needs, identifying key user flows and visual mocks; organized a workshop on the future of artificial intelligence in partner with Yonsei DESIS Lab and Yonsei Center for Social Innovation.