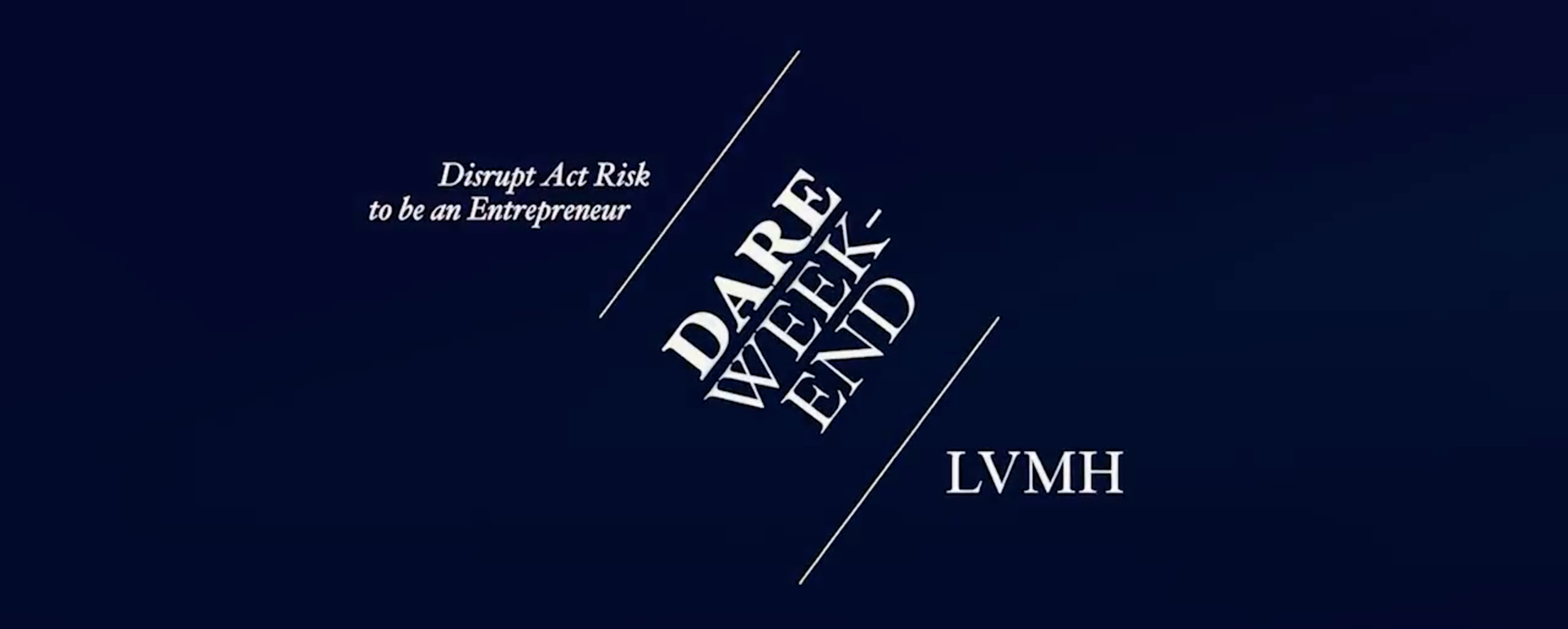 Disrupt, Act, Risk to be an Entrepreneur
Participating in a 3-day DARE event to accelerate innovation in the luxury industry
Creativity and innovation, entrepreneurial spirit and excellence figure were at the heart of this development program, 

DARE WEEK-END.

Following a call for ideas on "innovation in luxury," more than 500 candidates applied, and 60 "idea sponsors" representing 40 Maisons and coming from 15 countries, were selected to take part in this adventure. Twenty students and interns from schools across London and Paris have also been selected to be part of the DARE experience. I was selected as one of the seven University of the Arts London students to participate in this event. 
From idea generation to business development

Exploring various methodologies to transform raw idea into a business plan
Throughout those 3-days, we explored various methodologies and processes to turn our raw idea into a true business plan, including:
- Keynote Workshop "methods"
- Customer experience and business plan design
- Prototyping
- Pitch training

The process was also supported by mentors – CEOs from LVMH Maisons and outside entrepreneurs – who refined our business model, tested our prototypes and prepared us for our final pitch.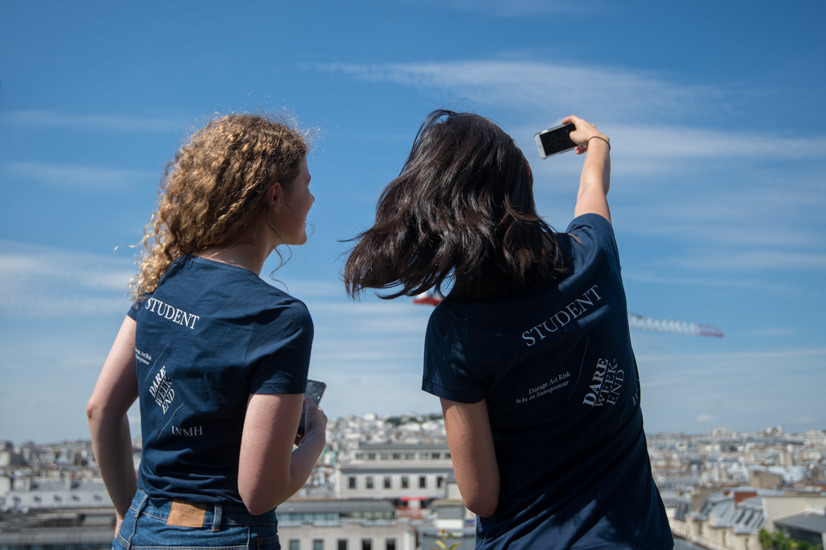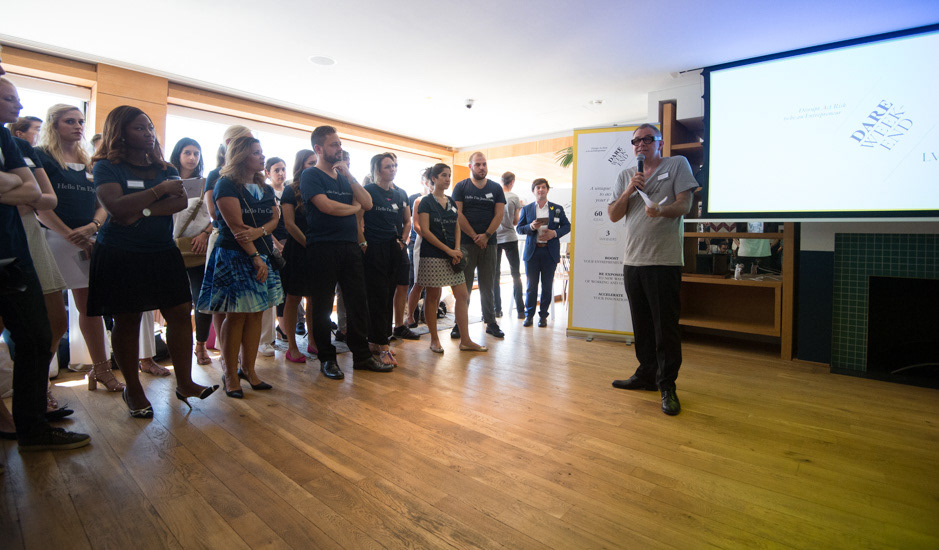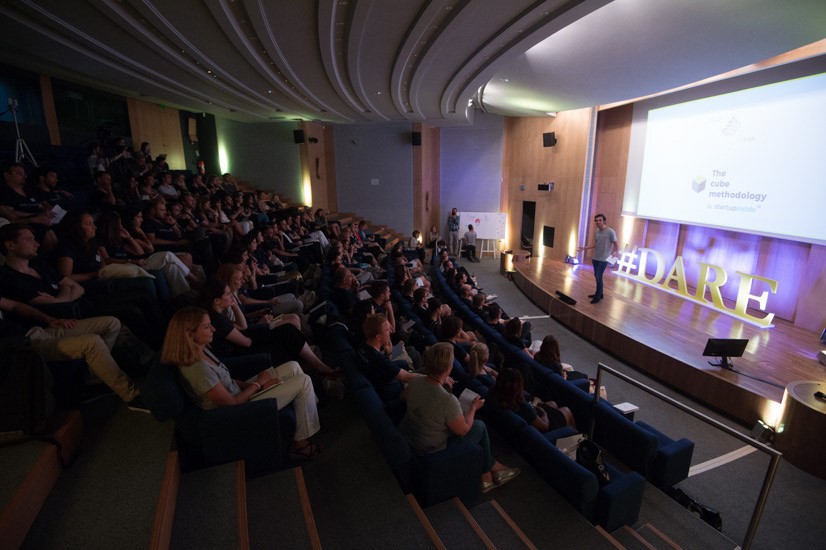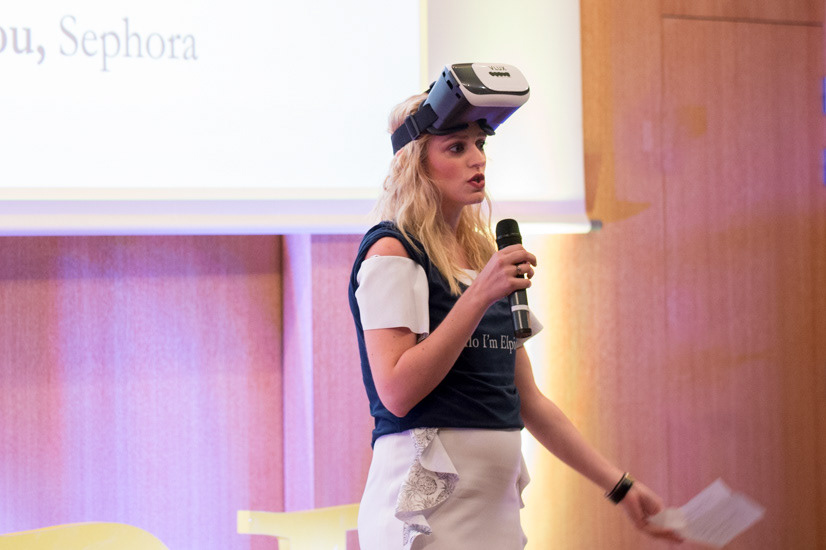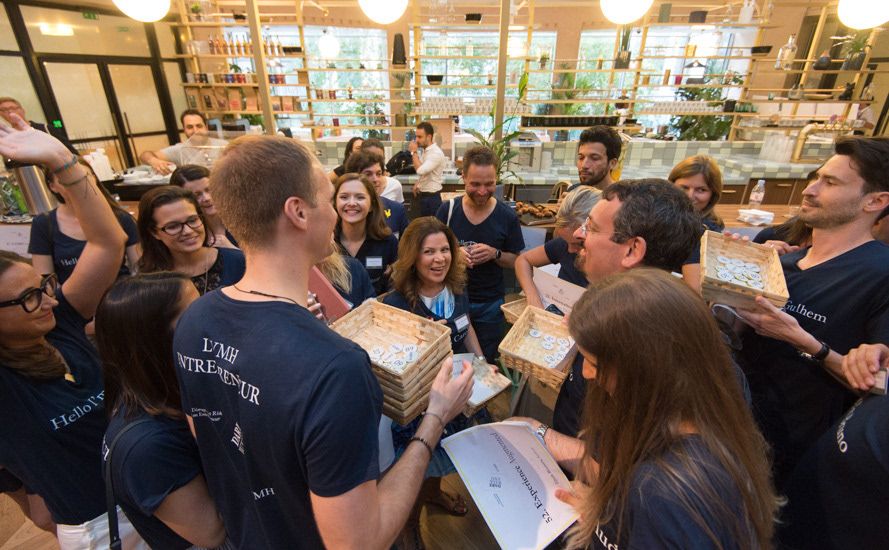 Inserting LVMH in the cracks of the future experience design
Mapping the discourse to identify opportunities for LVMH to be the "first" in the speculated landscape
I joined the team that proposed an experience design which challenged the norm of today's leisure activity. With a major element of Speculative Design, the challenge for our team was to develop a business plan that showed feasibility and viability. To do that, we first mapped out the current landscape of said activity using discourse analysis. Employing my academic background, I mapped out the changing discourse of the activity as well as the possible future landscape within a 30-year time frame. This allowed us to create a starting point for our narrative.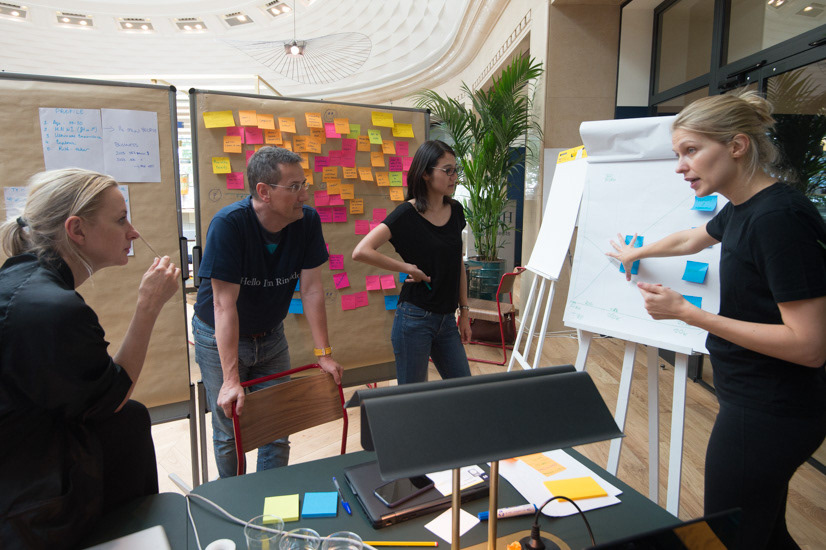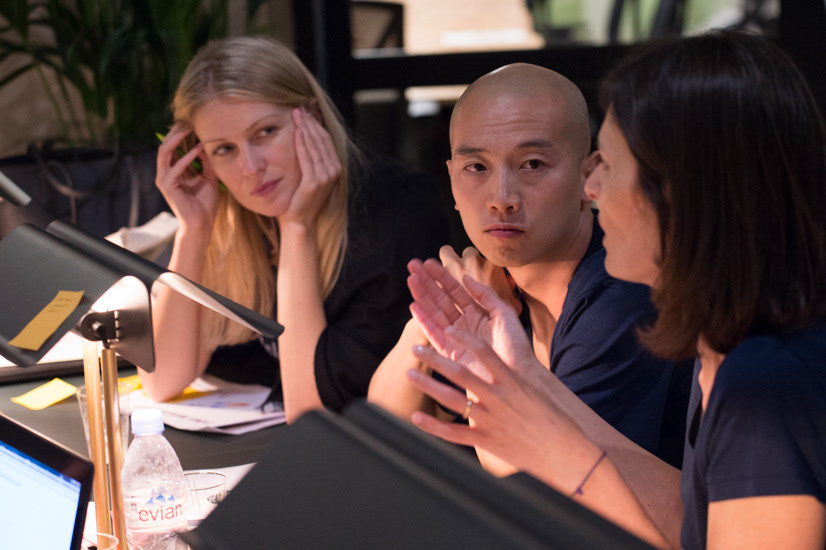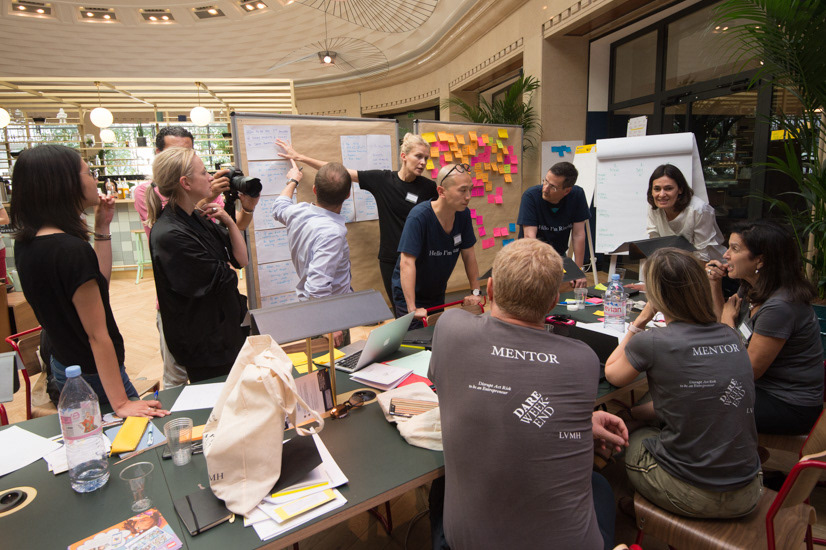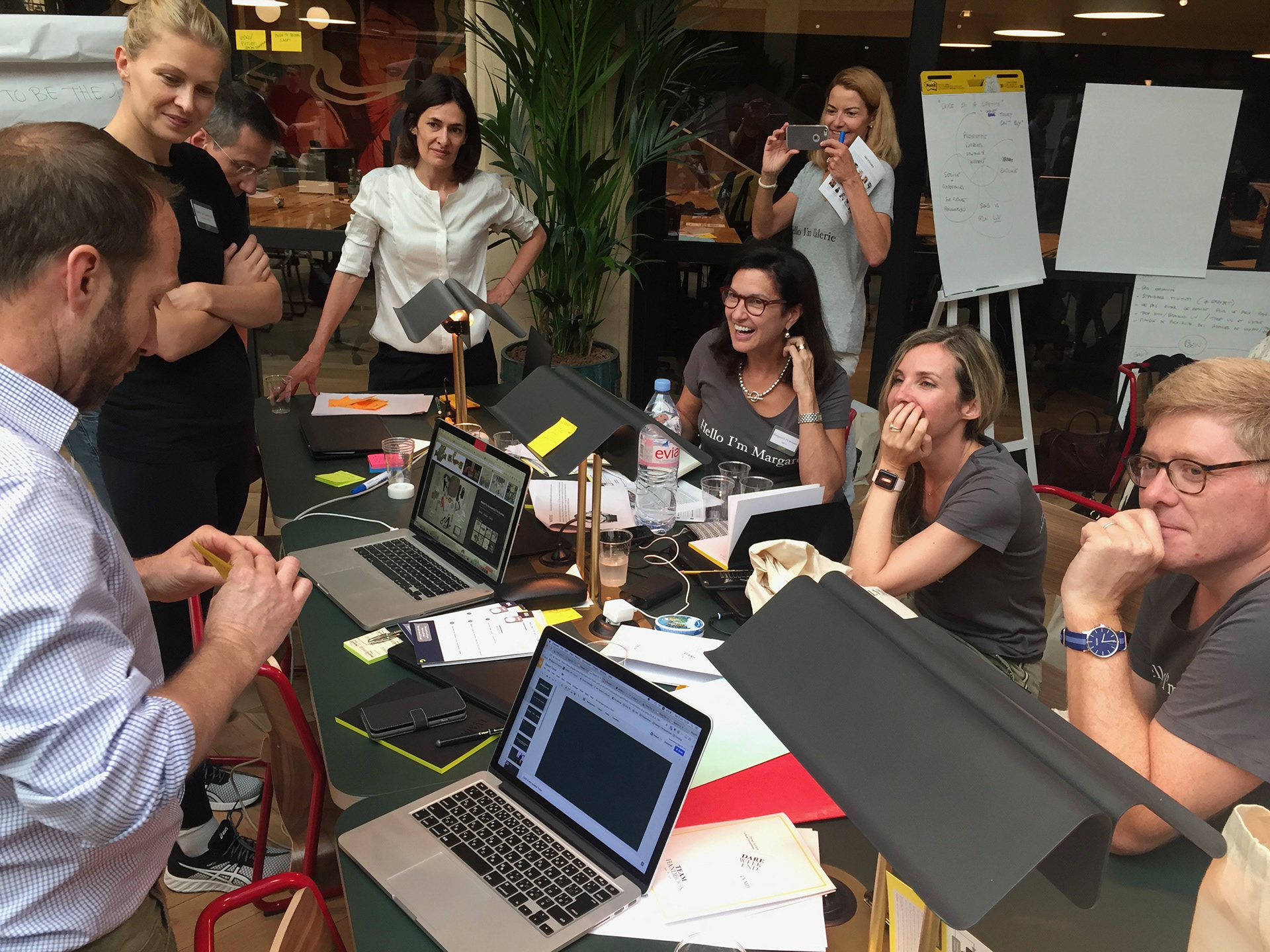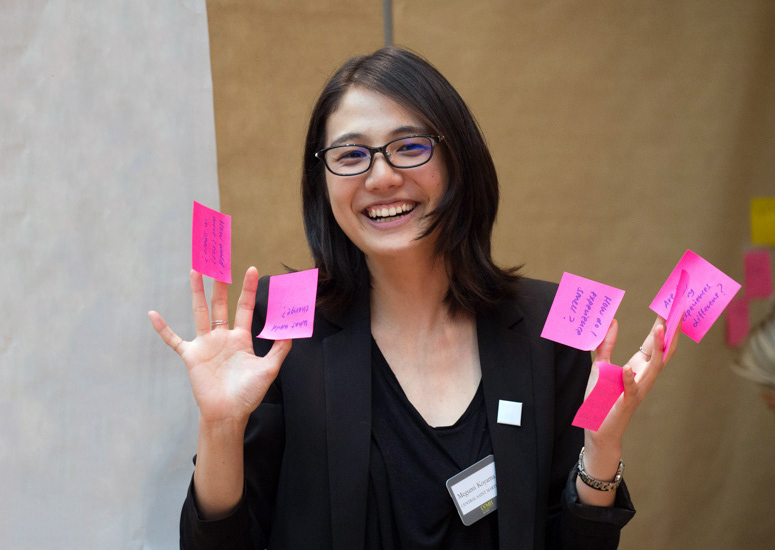 Storytelling the future
Combining data and design to communicate the feasibility of Speculative Design proposal
We strategised our proposal by identifying the internal and external landscape of the now and future: the LVMH eco-system (internal) and our competitors in relation to our topic (external). This macro study allowed us to identify gaps and inform solutions for our product and service development. We also conducted user research and analysed our target market. This micro study also helped us find potential ambassadors and partnerships for sponsoring and marketing our idea. 
As a visual communicator of the team, I contributed to the team by visualising our methodologies and creating a narrative using PowerPoint slides. Through various interactions with diagrams and visual storytelling, we gradually became highly keen of utilising as many sensory resources as we could for our final delivery. We prepared audio to be played with our presentation, integrated "aspirational" video, photoshopped our future product lines and even asked an outside assistant to dress-up in our 3D prototypes. By engaging the audience through various sensory experiences, we were able to communicate our Speculative Design idea in a highly convincing way.