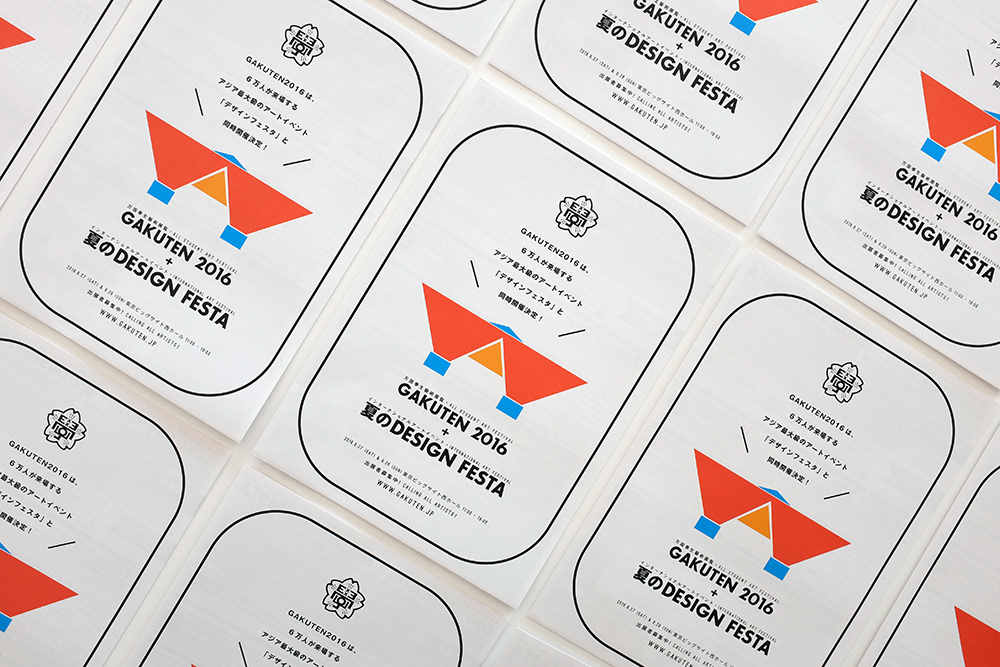 GAKUTEN

2016 + DESIGN FESTA SUMMER Japanese + English bilingual application booklet
GAKUTEN 2016 + DESIGN FESTA SUMMER is a collaborative event between Asia's biggest art event, Design Festa,
and All-Student Art Festival, GAKUTEN.
I was in charge of creating a bilingual application booklet containing an overview of the event and the application form.
The cross fold booklet is designed so that the first spread shows the general introduction of the 5 different areas available at the event. Opening up the rest of the pages will take you to the 4-page application forms.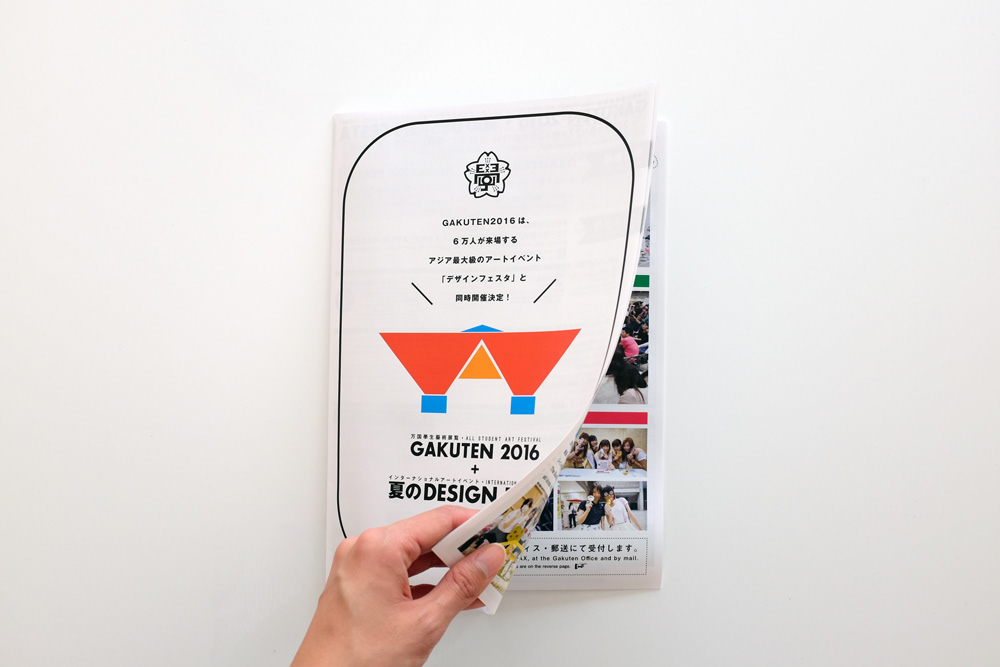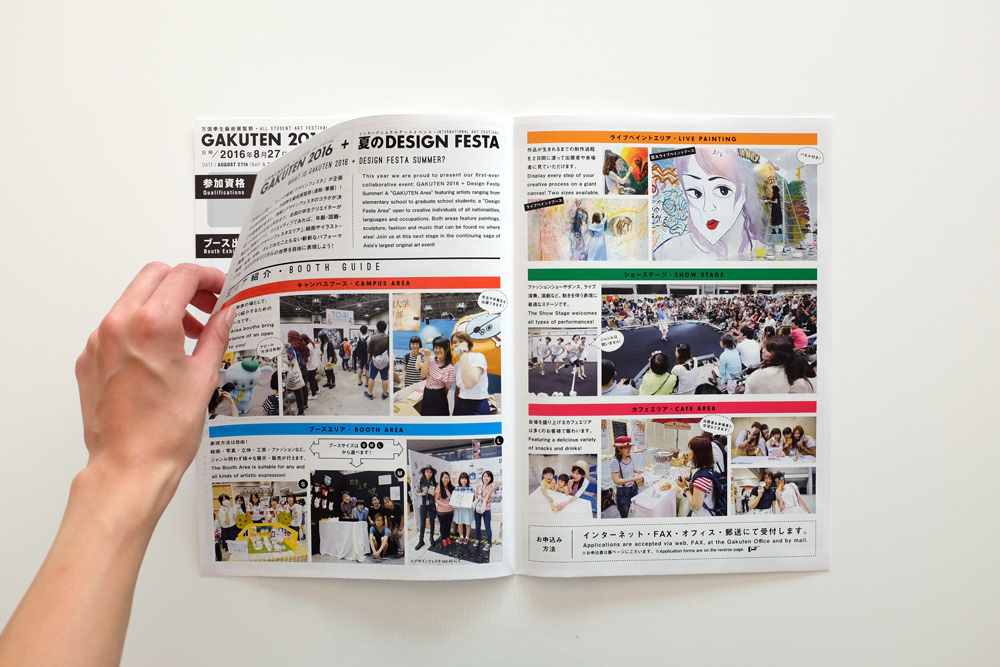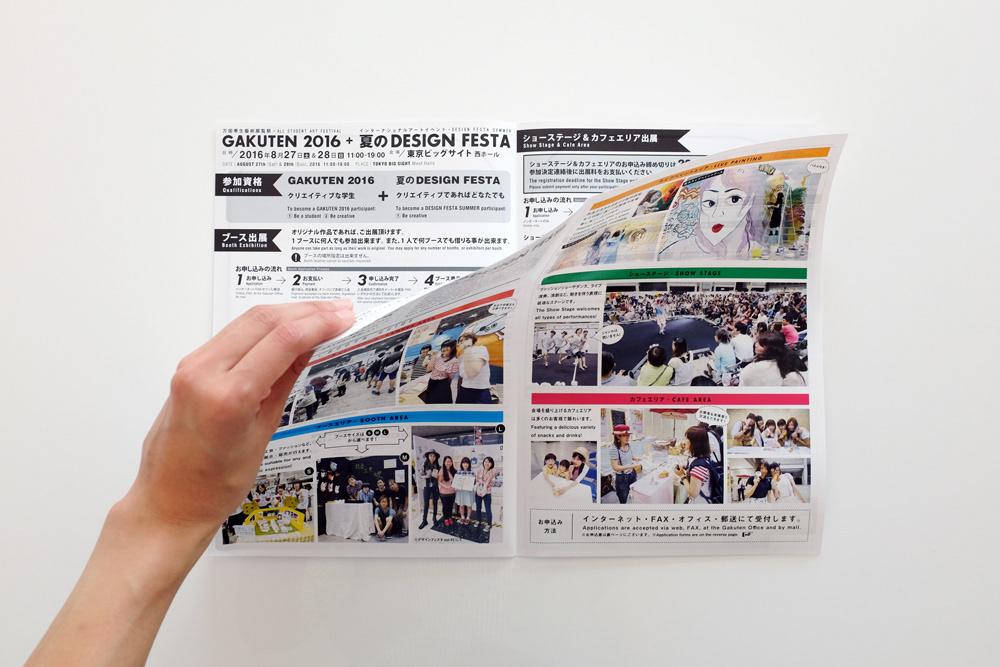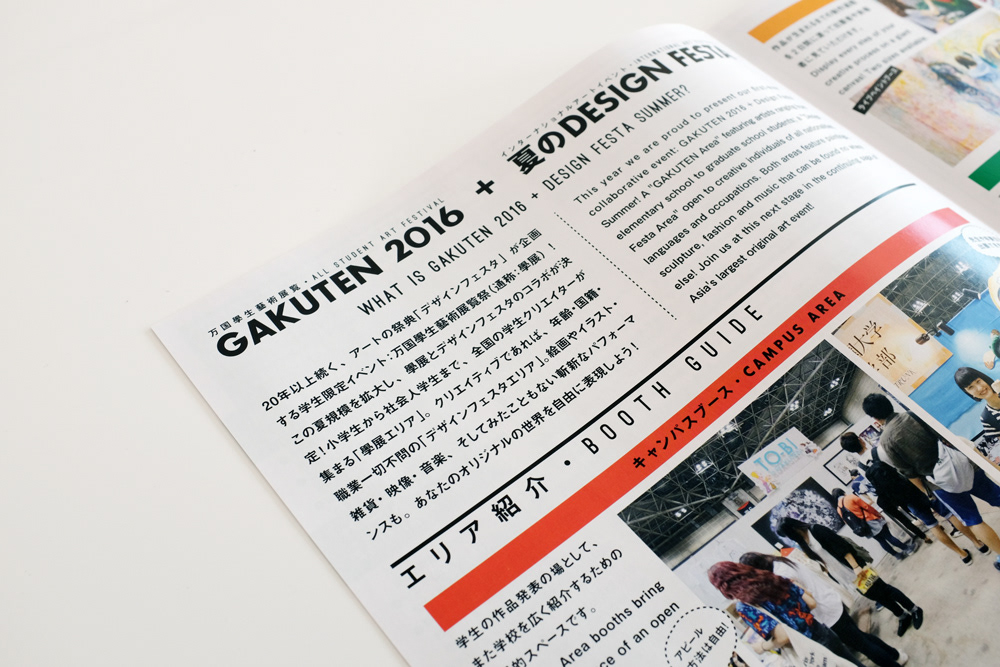 Event Photography: Toshinobu Hori, Masatake Komine and Tabia Chui
Logomark: Motoaki Hatano