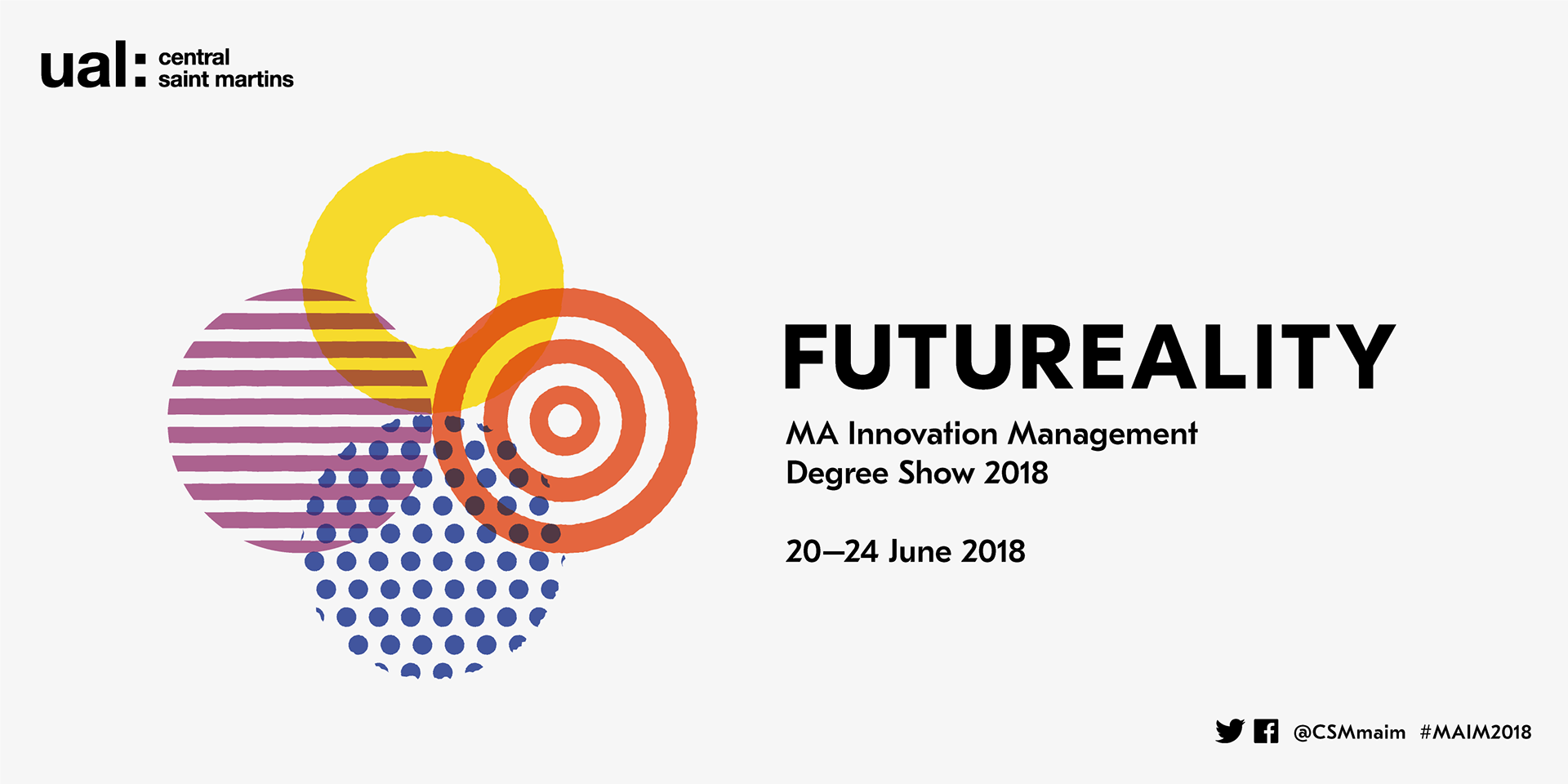 Brand identity for Central Saint Martins MA Innovation Management Degree Show:
Futureality, Shaping Tomorrow Today

As a print manager of the Design Team, I designed and managed visitor experiences, visual identity, presentation materials and print materials for MA Innovation Management's Final Degree Show "Futureality." Futureality came to life through two creative brainstorming sessions as a concept of anticipating the future in a strategic and resilient way. As Innovation Managers, it was our way of making impactful decisions to shape four different futures – ethical, experiential, resilient and digital which are represented in four distinct circles and colours.
Futureality: Shaping Tomorrow Today
20–24 June, 2018
Central Saint Martins LVMH Theatre,
Granary Building, 1 Granary Square, Kings Cross, London N1C 4AA
Project Managers: Felicitas Olschewski + Kelly Gallagher
Design Lead: Tiffany Lee
Graphic Design: Alex Rosso + Alex Fefegha
Spacial Design: Shreya Shenava + Patrick Bek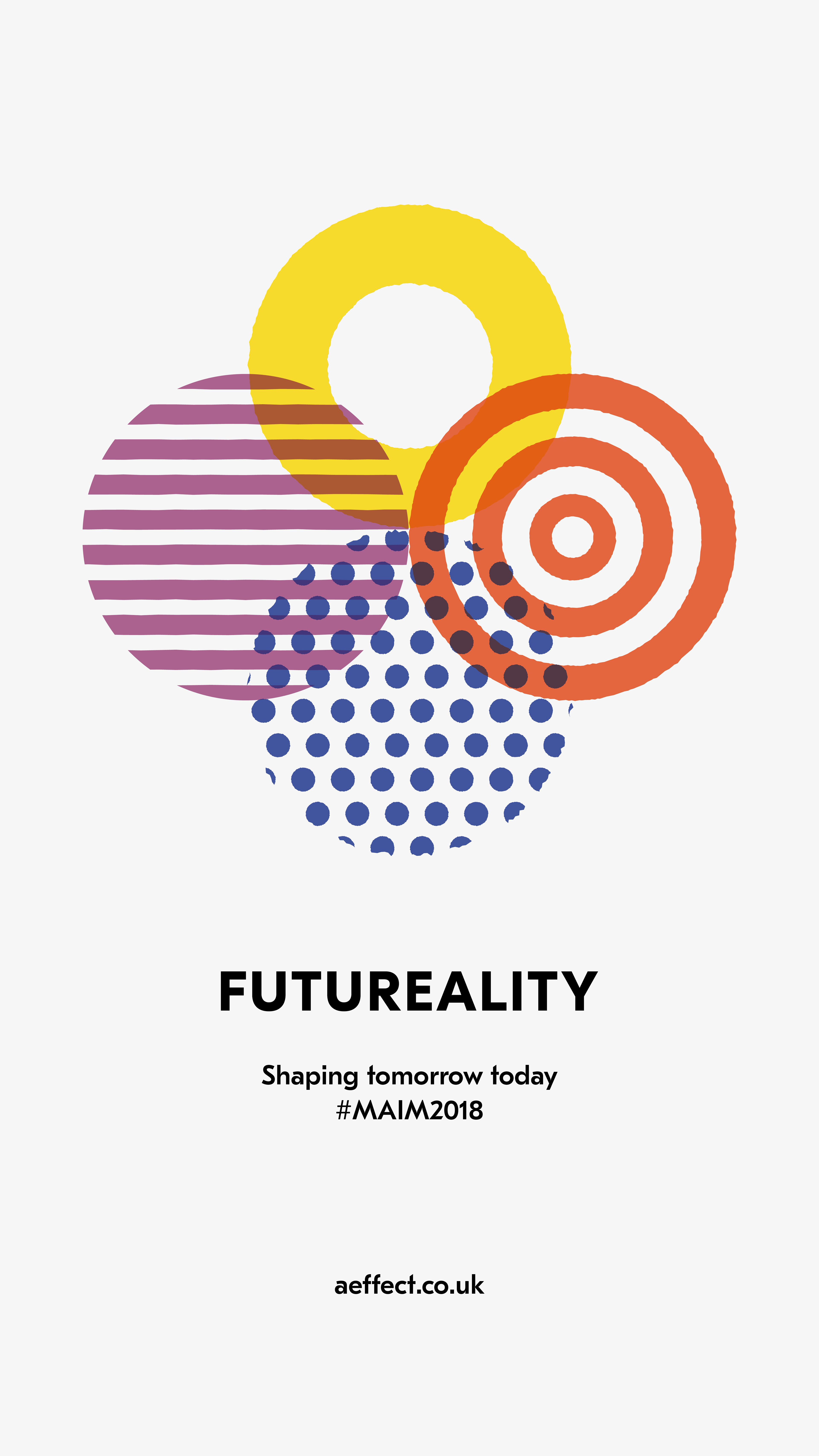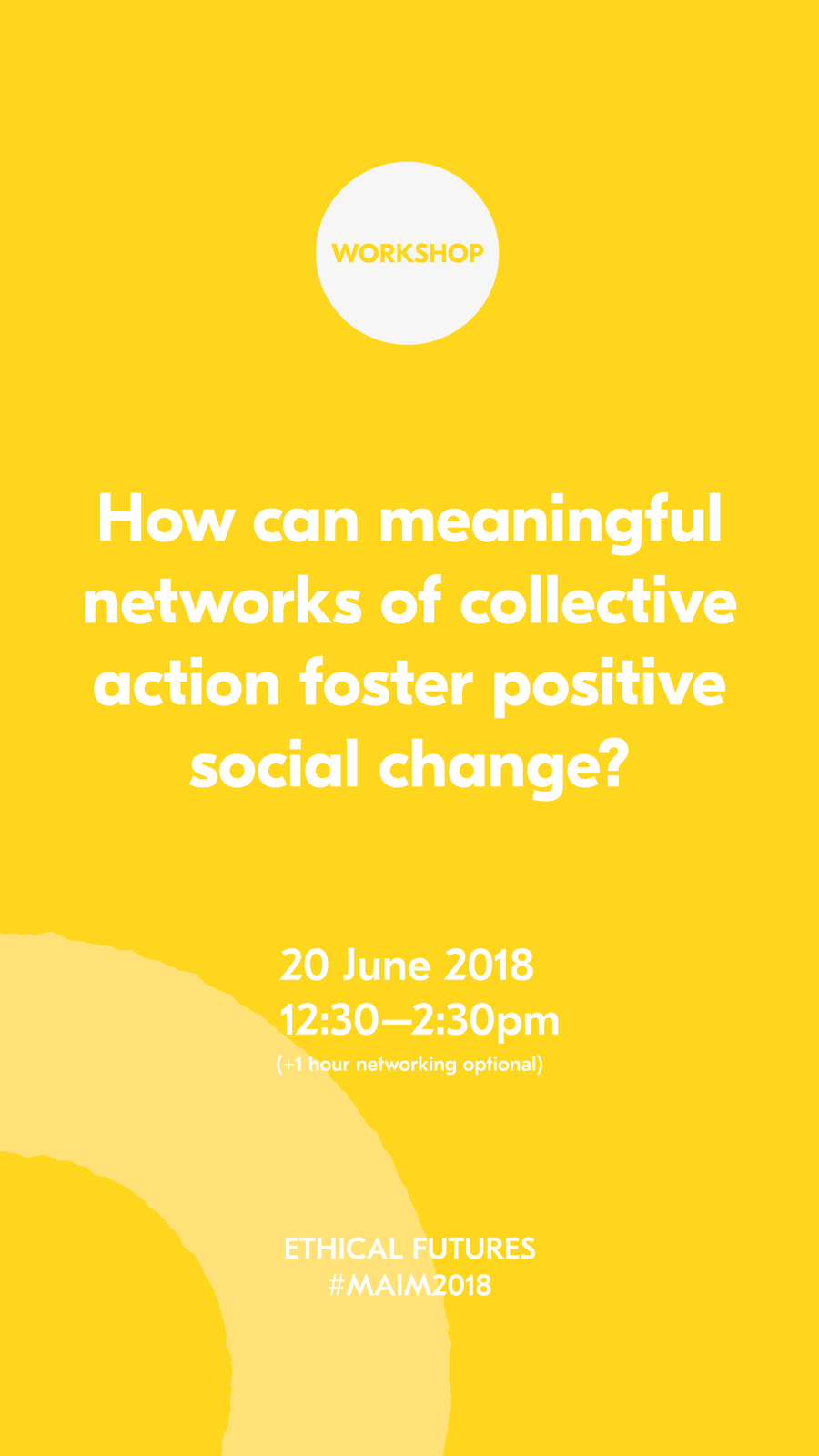 To show people what Innovation Management is, we decided to take two approaches: a format of "telling" what Innovation Management and "showing it in action" through four workshops. To create a contrast in our storytelling, we used white background to inform who we are and coloured backgrounds to indicate what we do.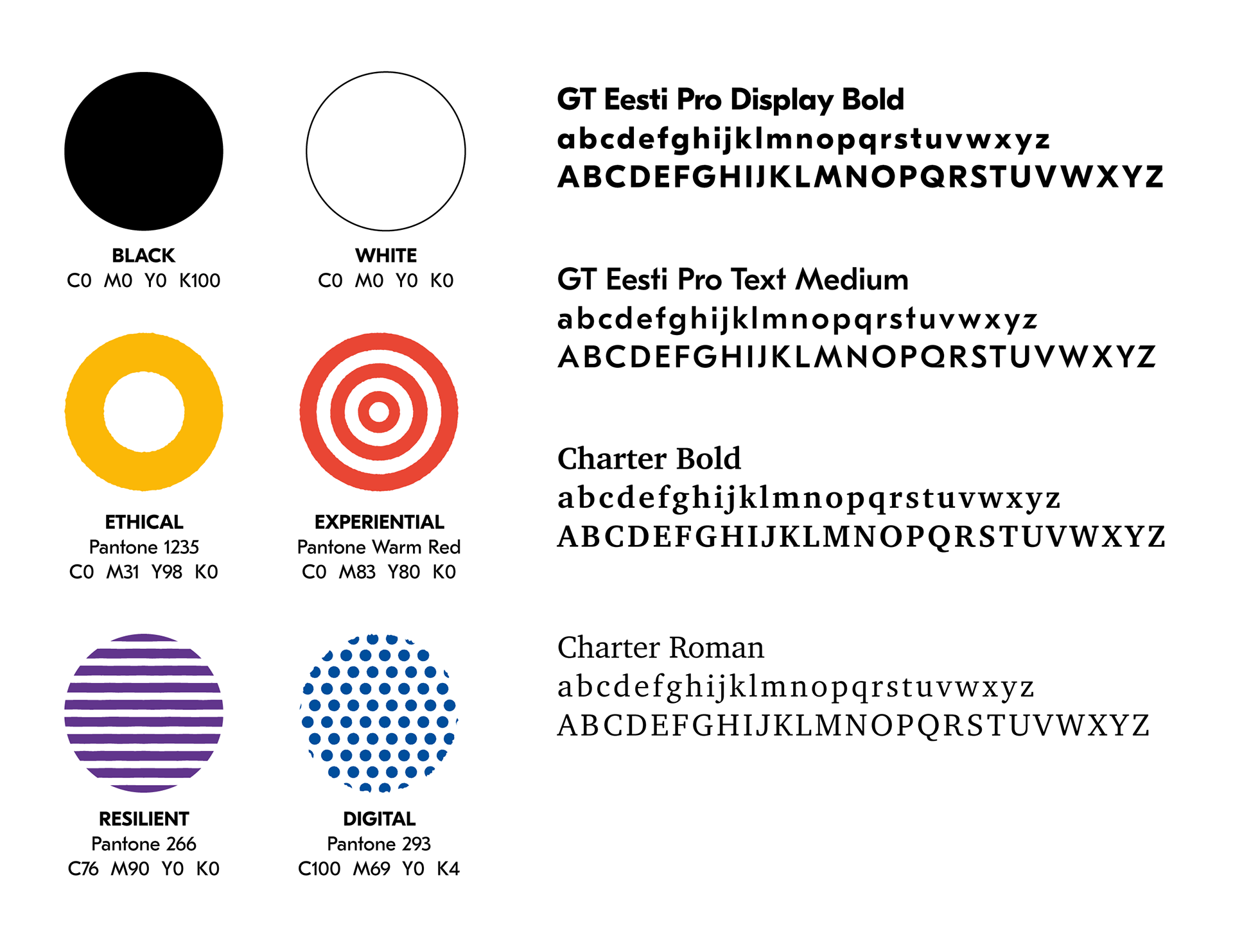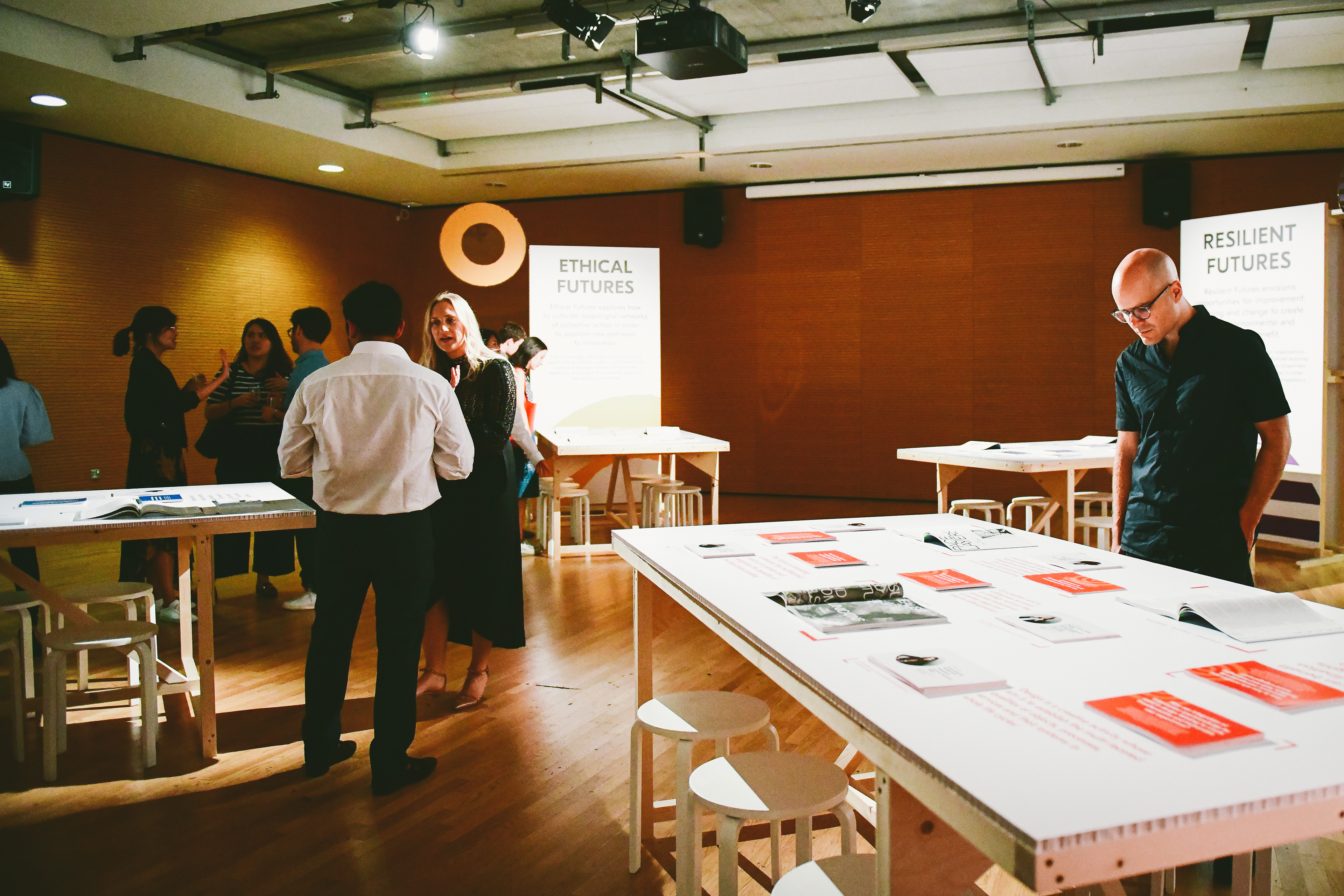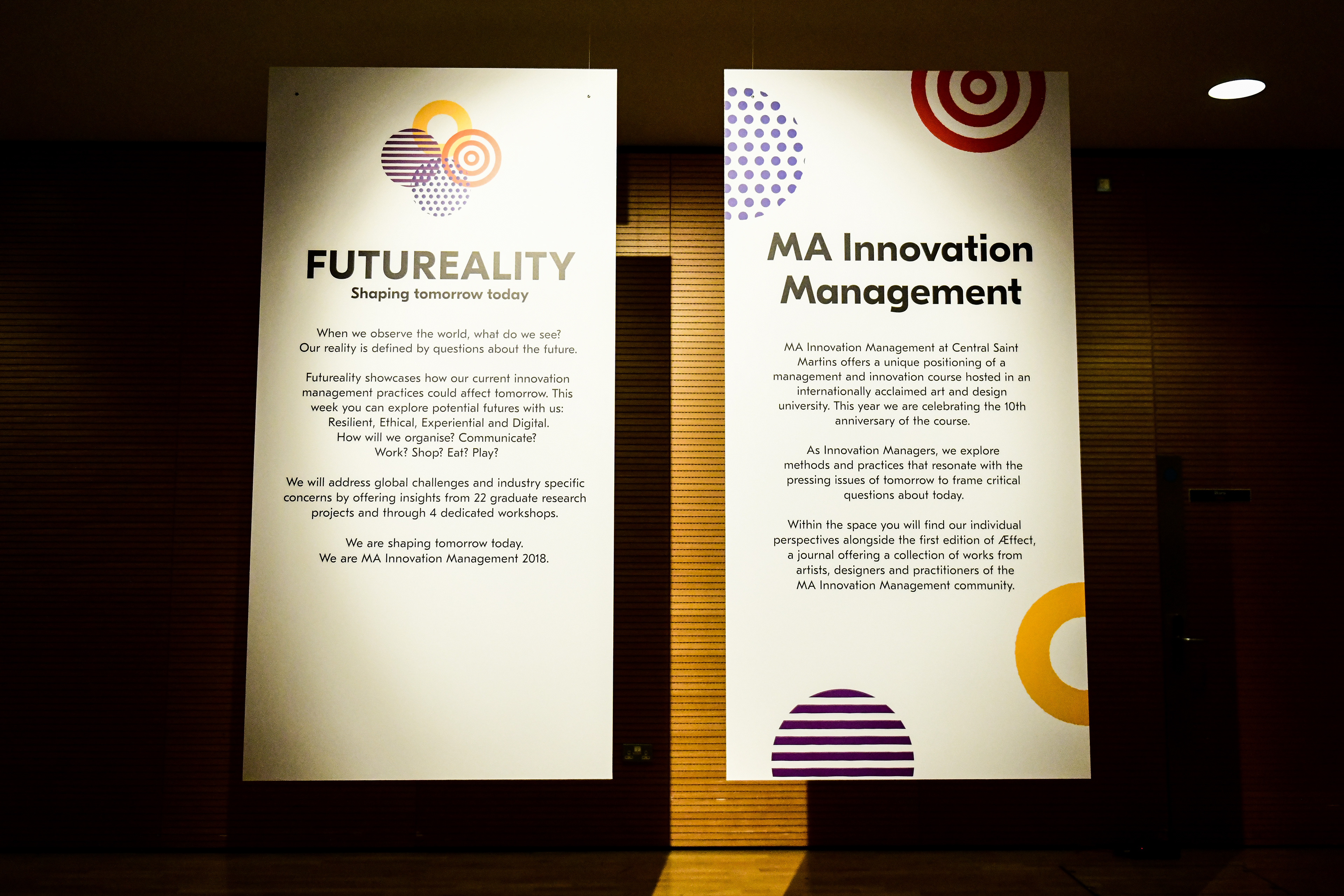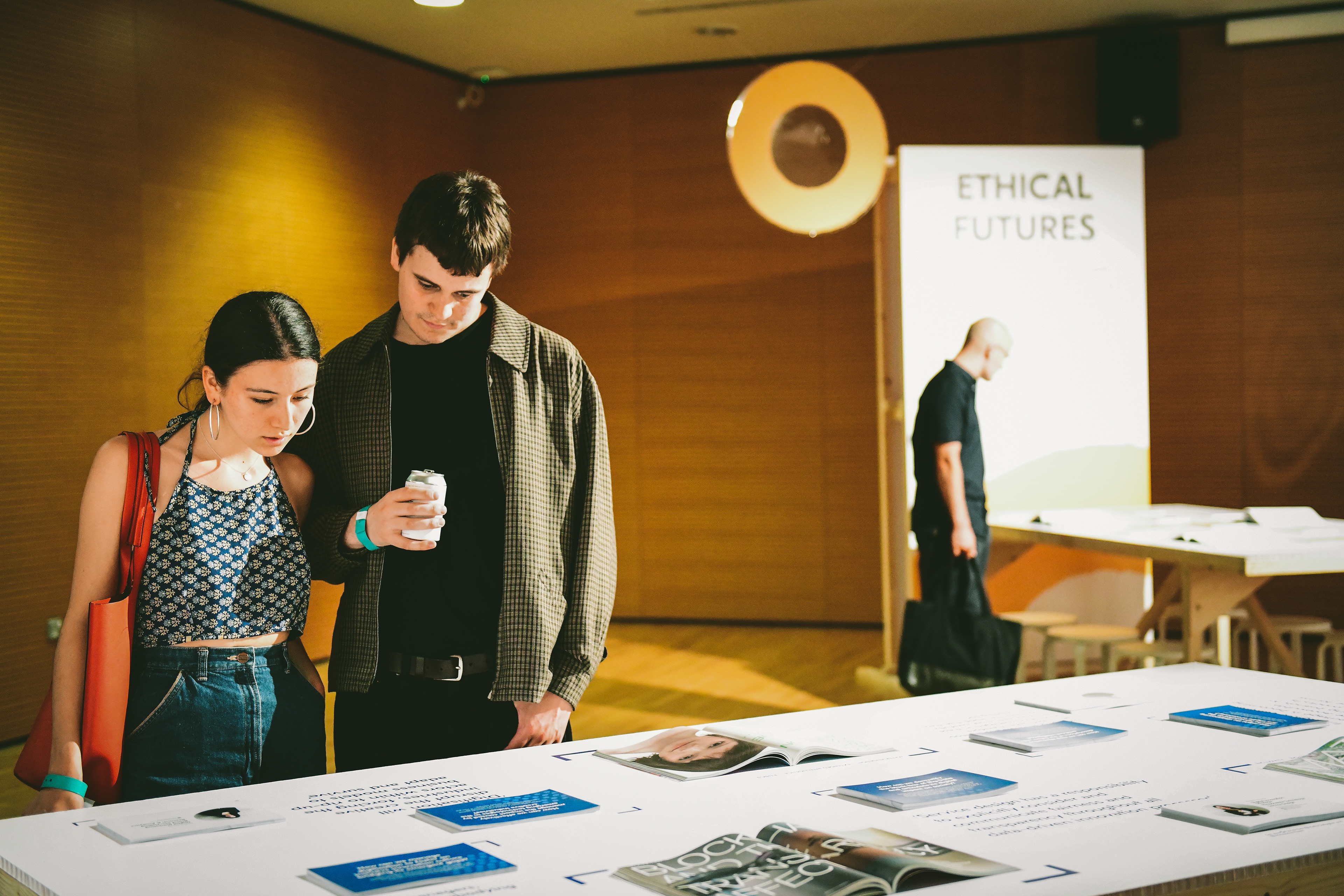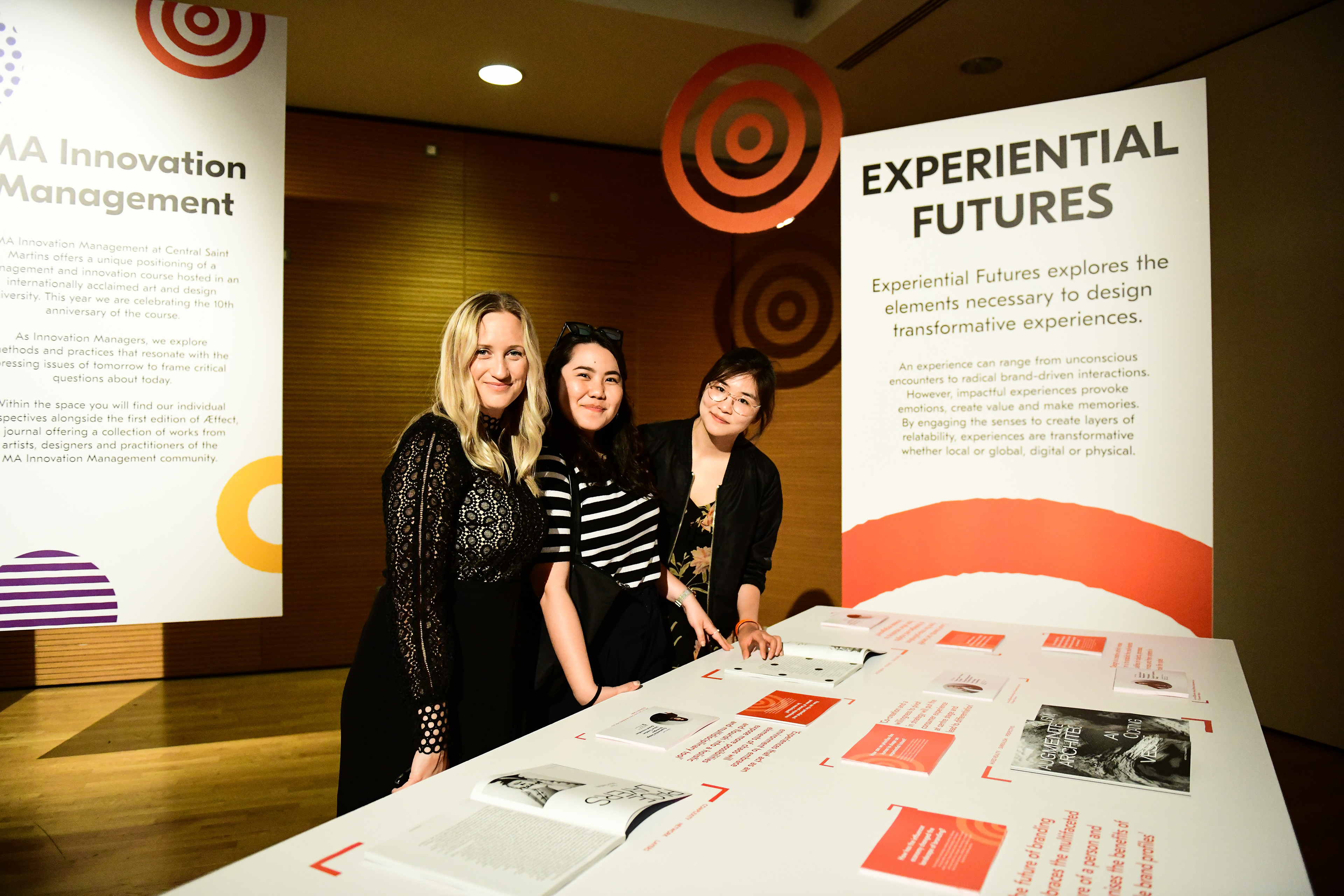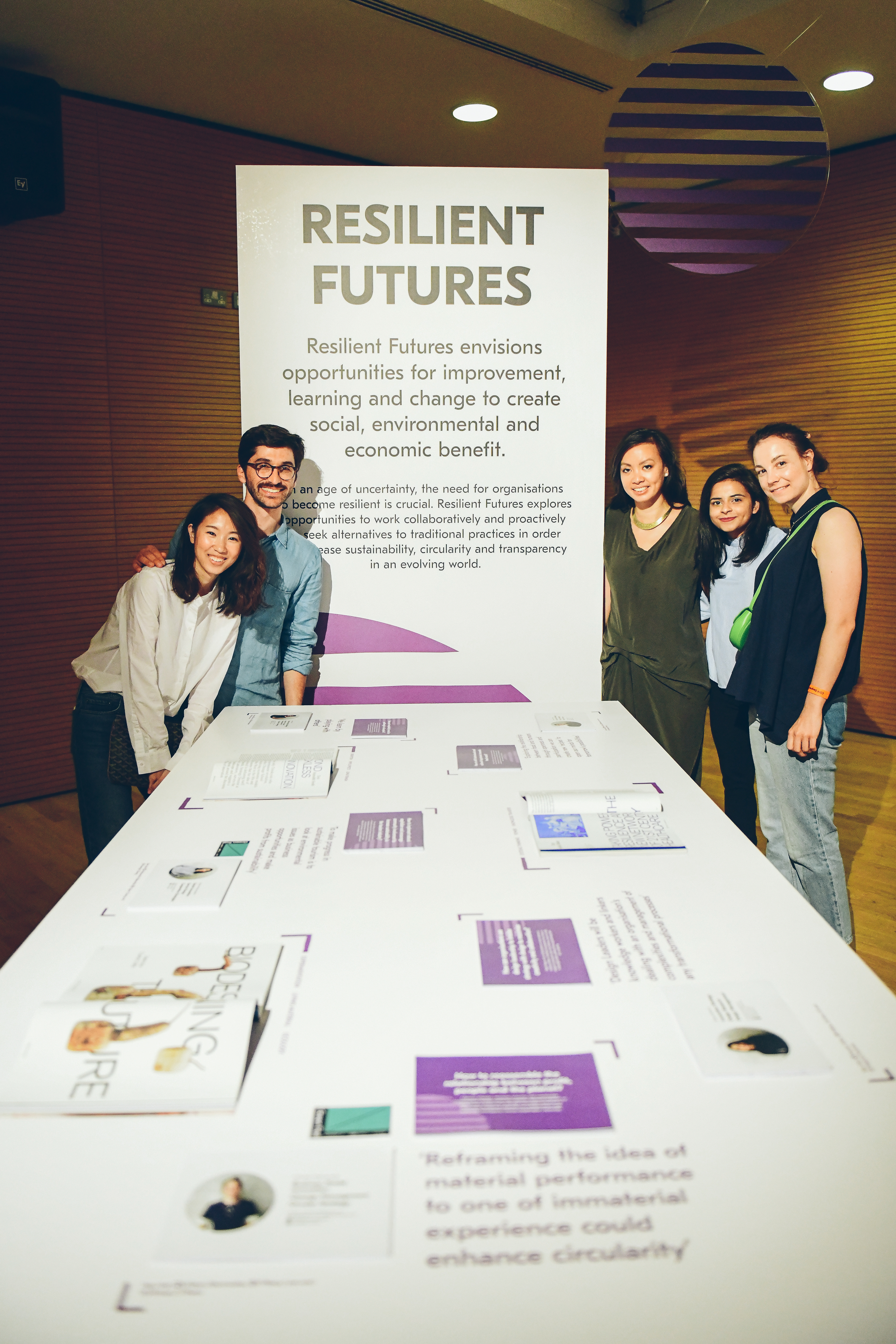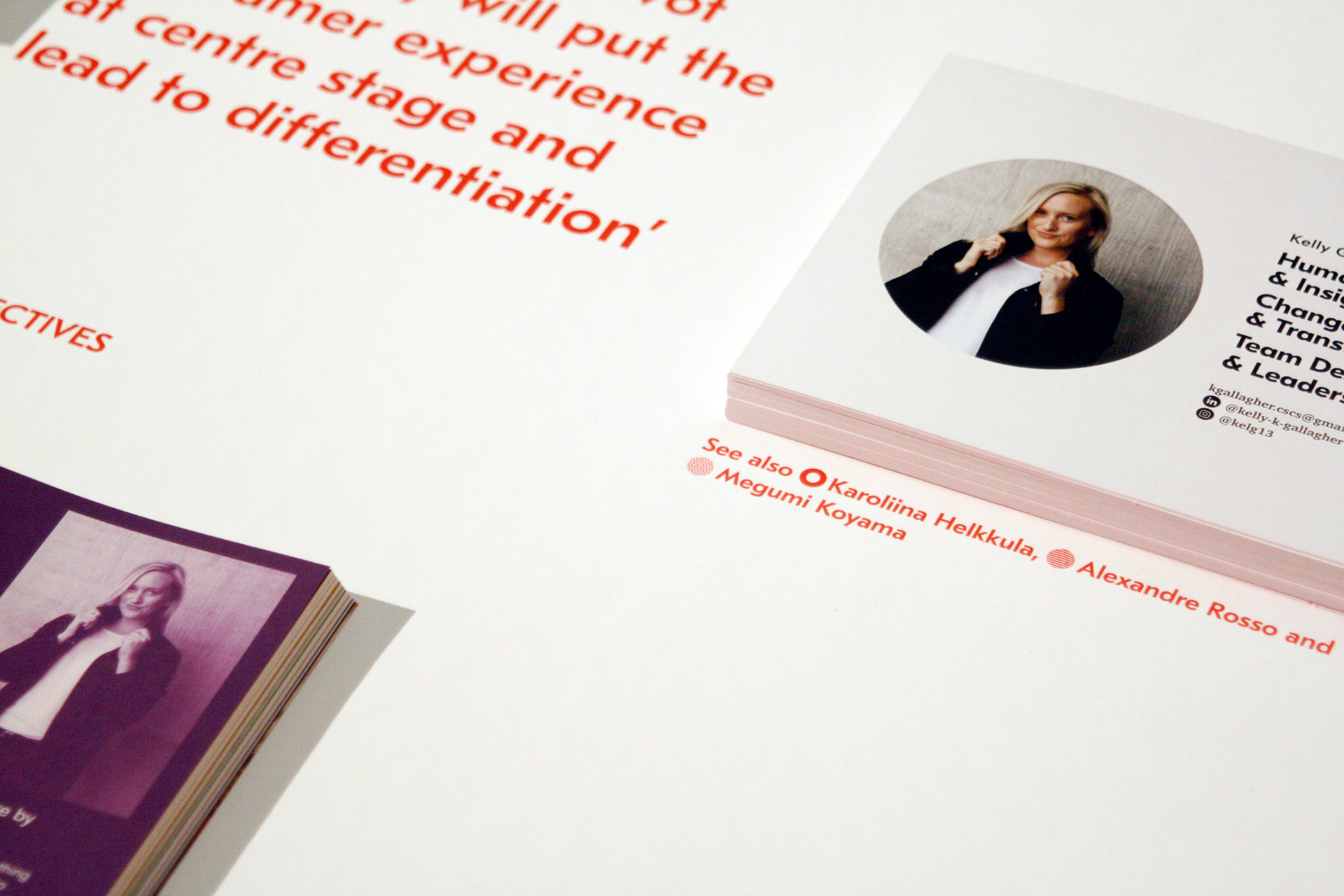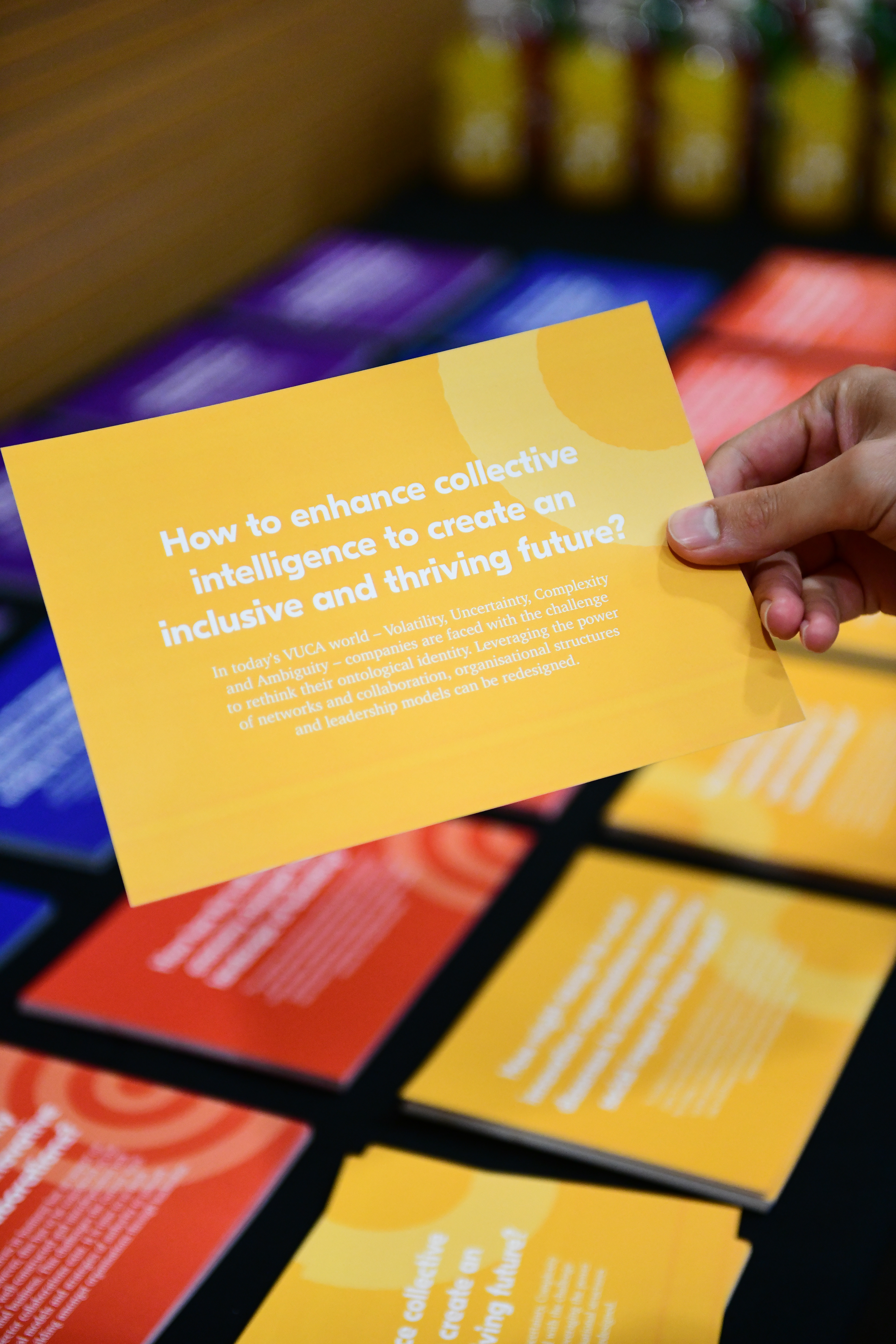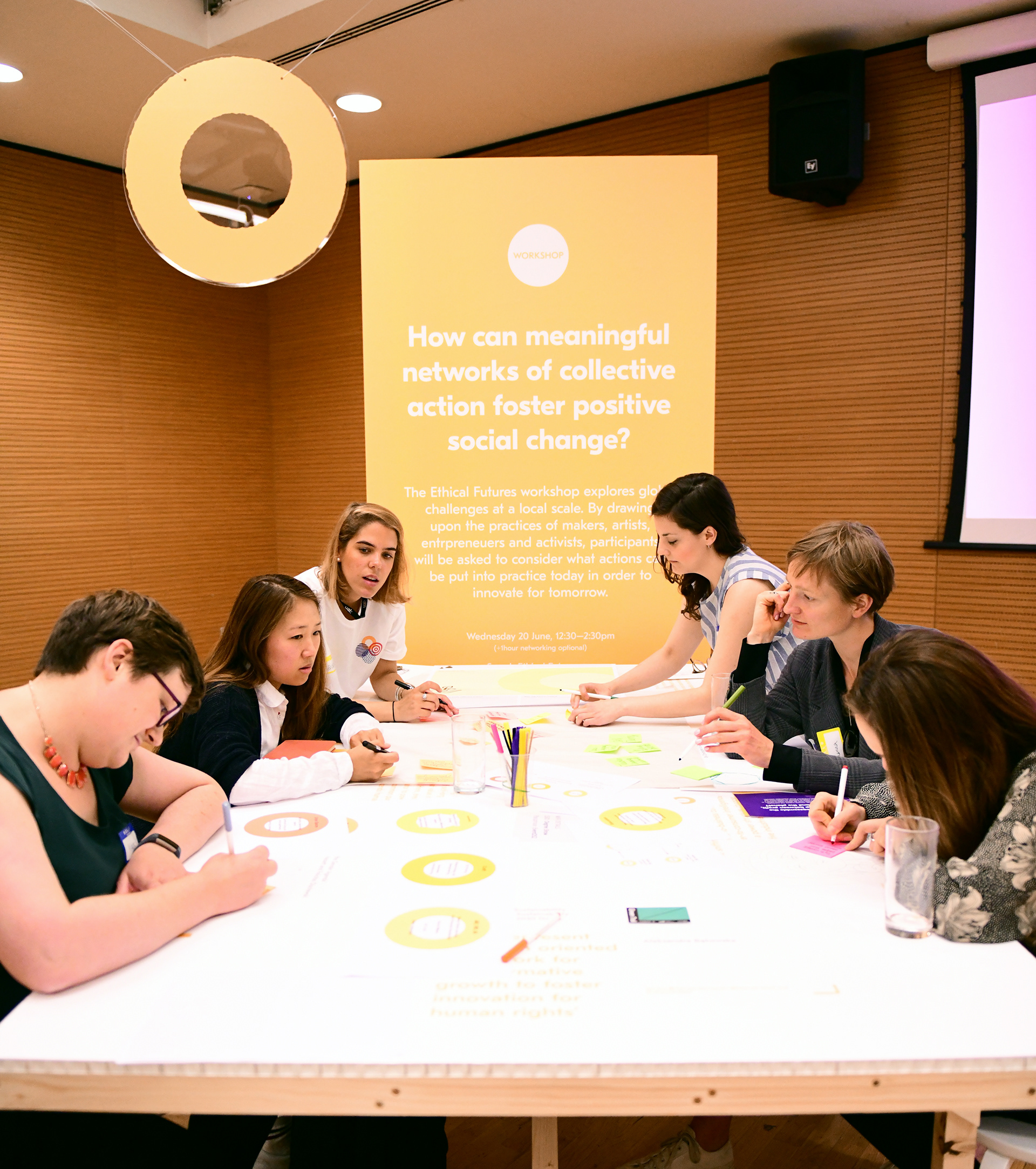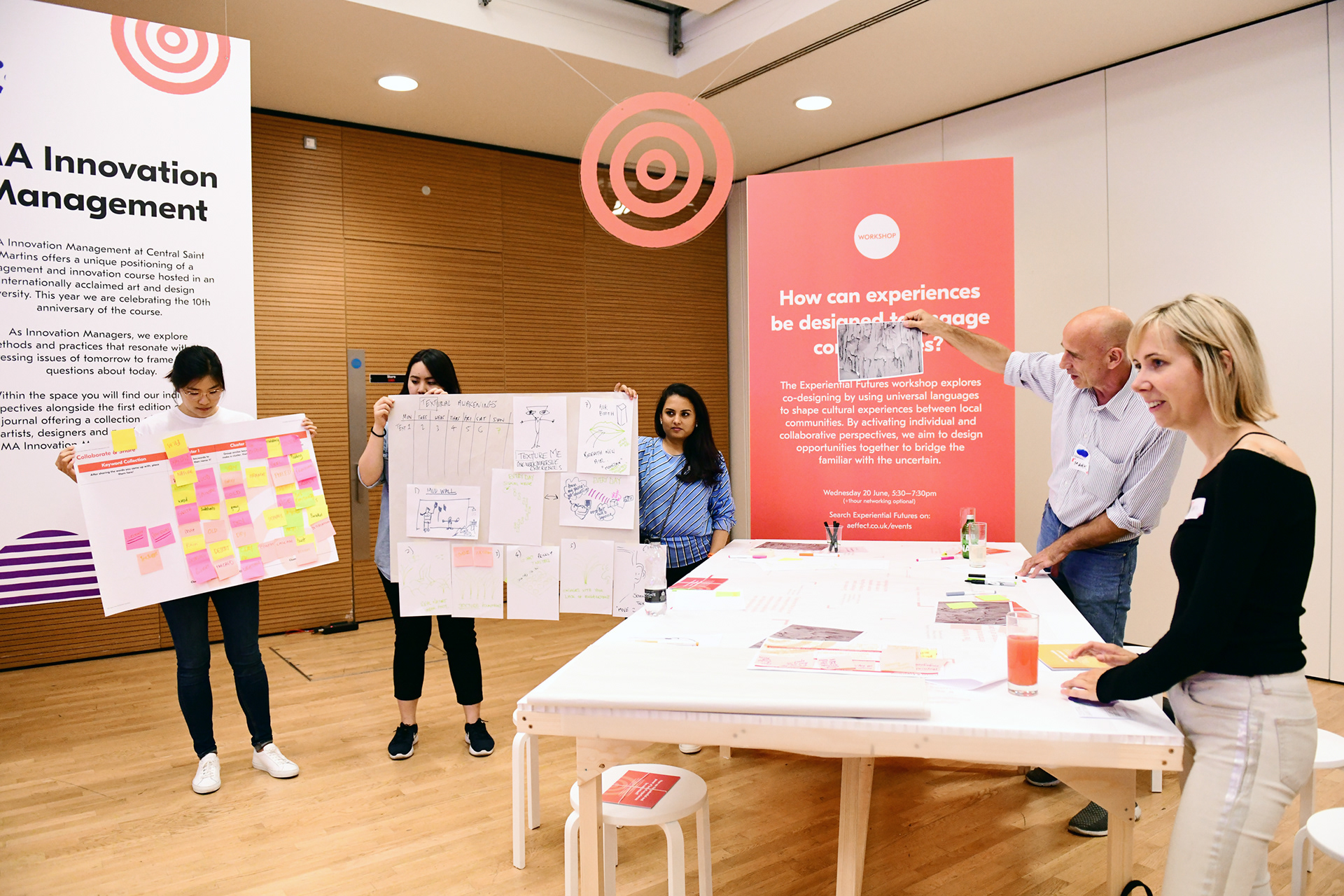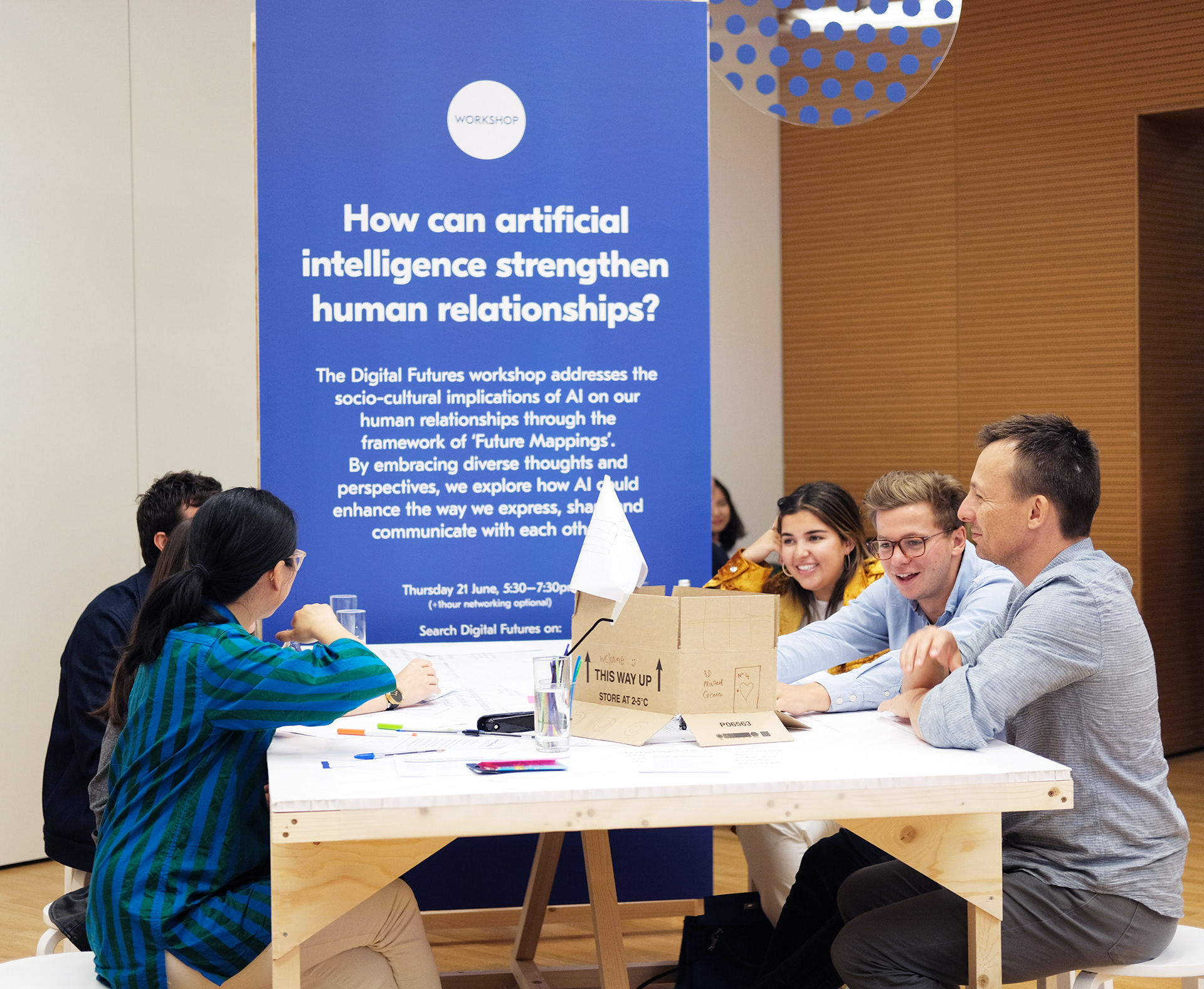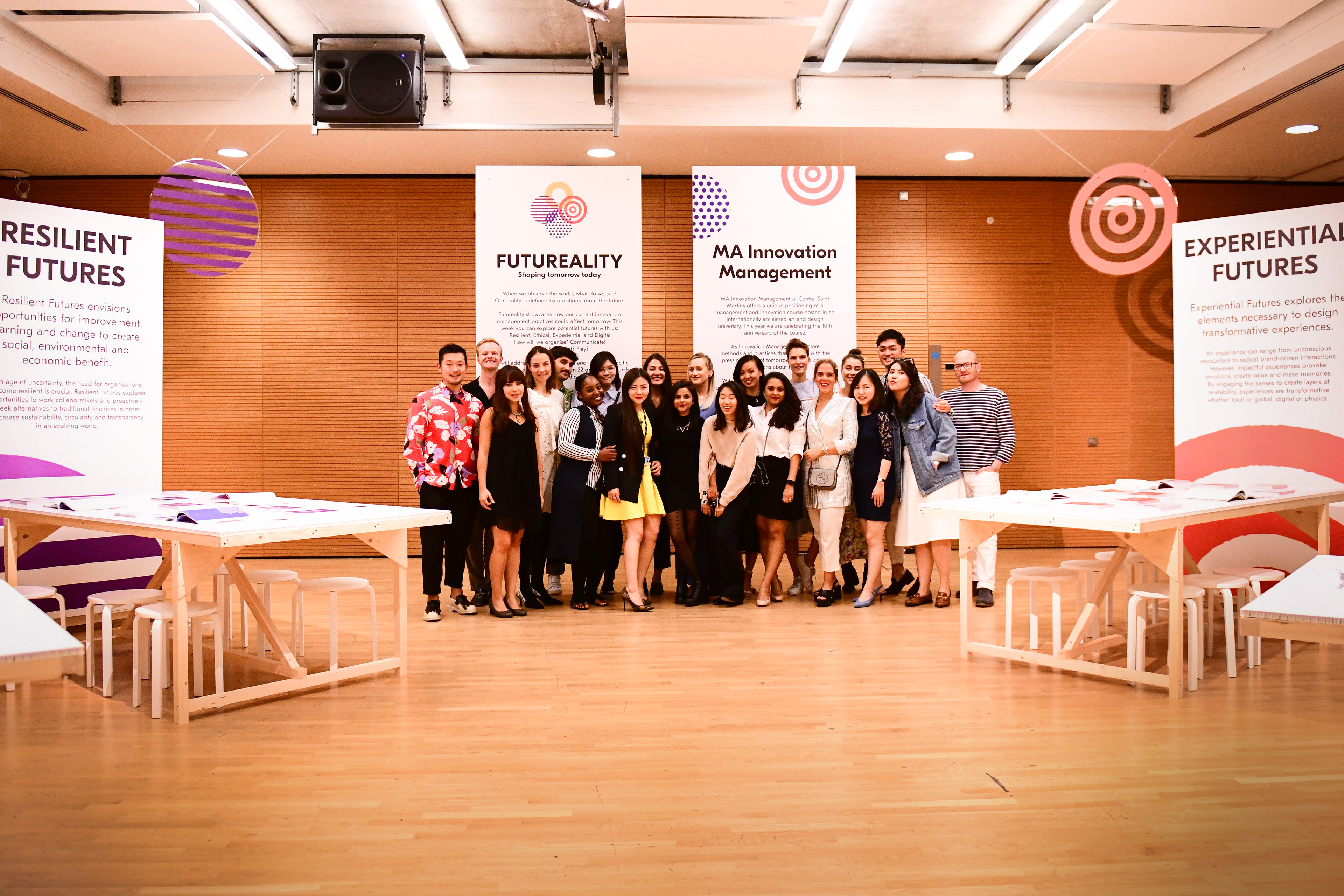 Photography by Charis Chang and Mihai Coliban