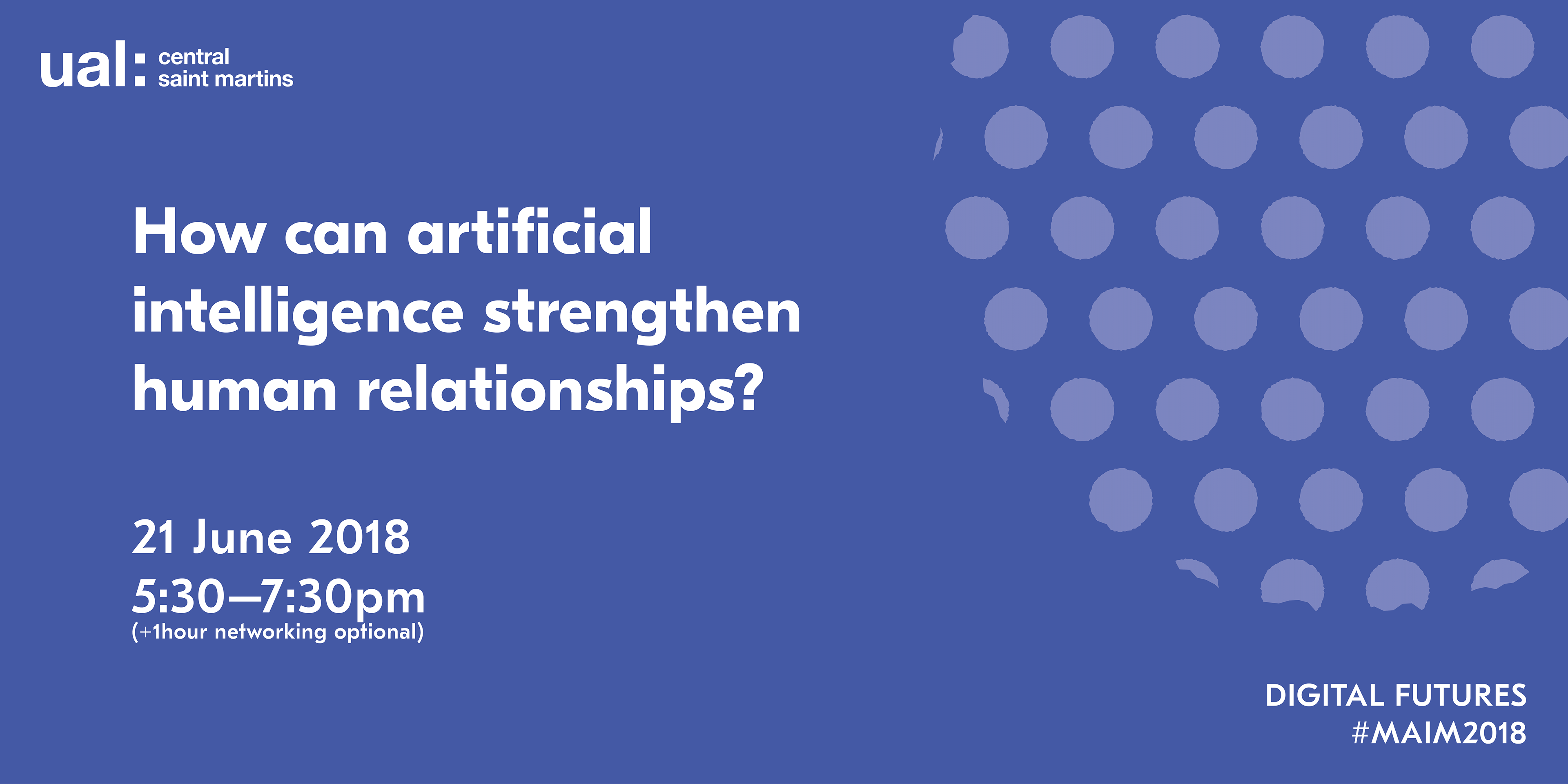 As part of the Digital Futures team for Central Saint Martin's MA Innovation Management program, I organized and facilitated a workshop that addresses the question: "How can artificial intelligence strengthen human relationships?"
From self-driving cars to hyper-personalized services and targeted political campaigns, machines are transforming the way we experience and interact with the world. How can we ensure a future where machine intelligence is used to augment human capabilities rather than exploit them?
To address the sociocultural and ethical implications of AI on our personal and professional relationships.
Anybody interested in the possibilities of AI! Whether you're a tech-geek or non-expert in the field, this workshop is designed to be open and inclusive for all types of people, no matter their backgrounds or skills.
Using the framework of Future Mappings and rapid prototyping, the participants were asked to speculate what the next 10 years with AI could look like, its ethical boundaries and its impact on human relationships.
Team Leader x1
Public Relations x1
Financial Co-ordinator x1
Copy Writer x1
Designer (me)
My role & responsibilities
- Workshop design & facilitation
- Designing of marketing and workshop materials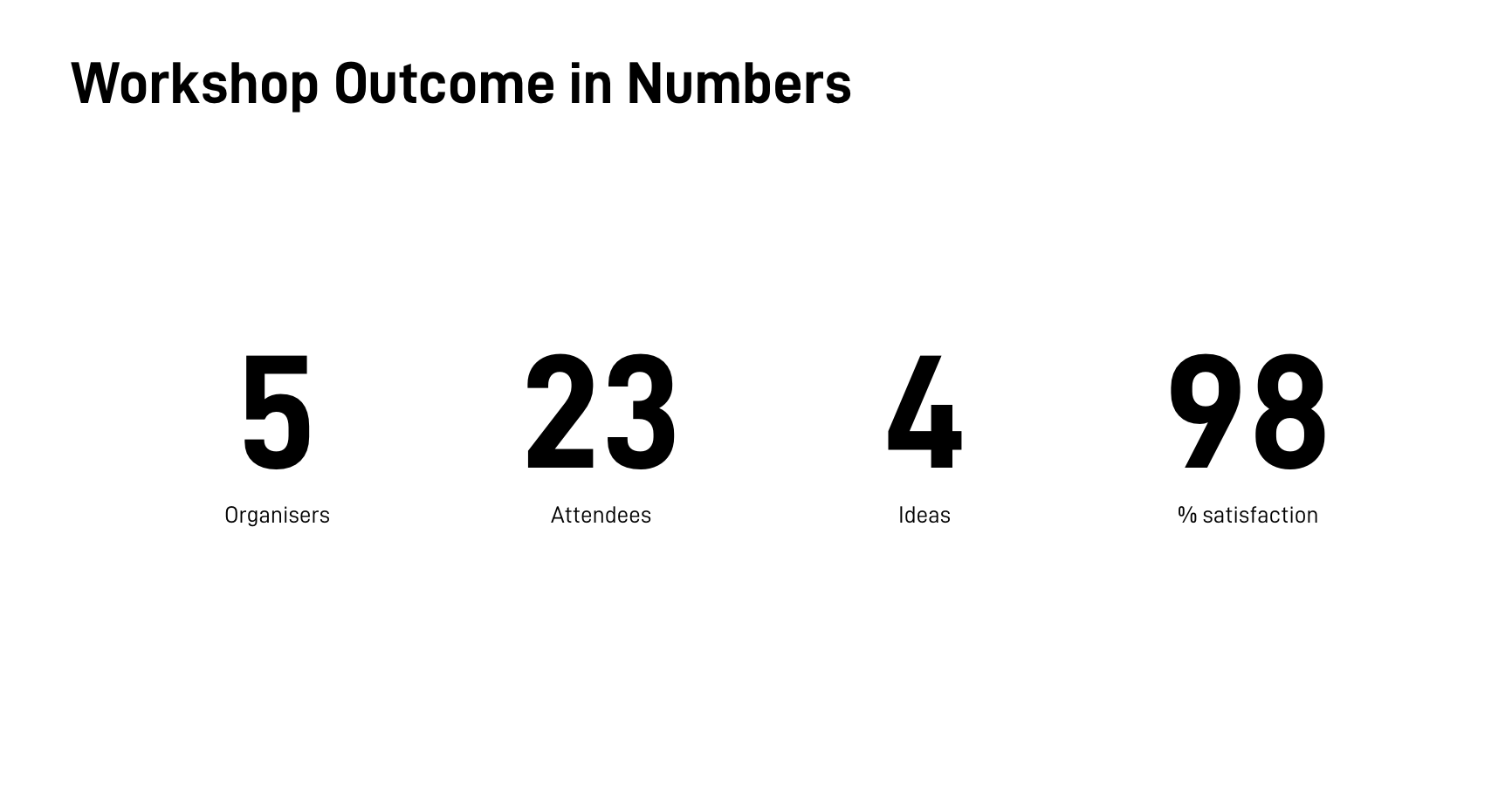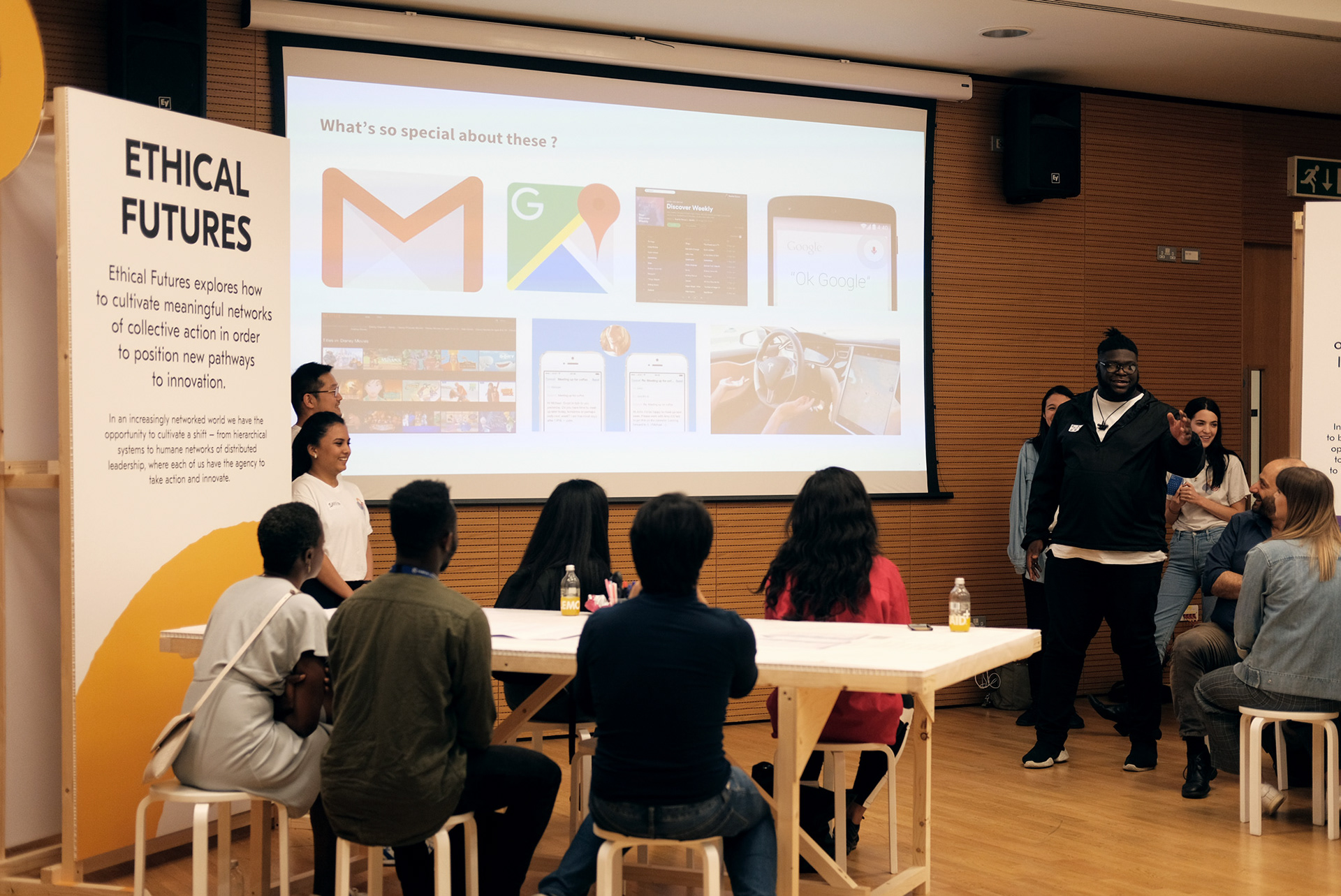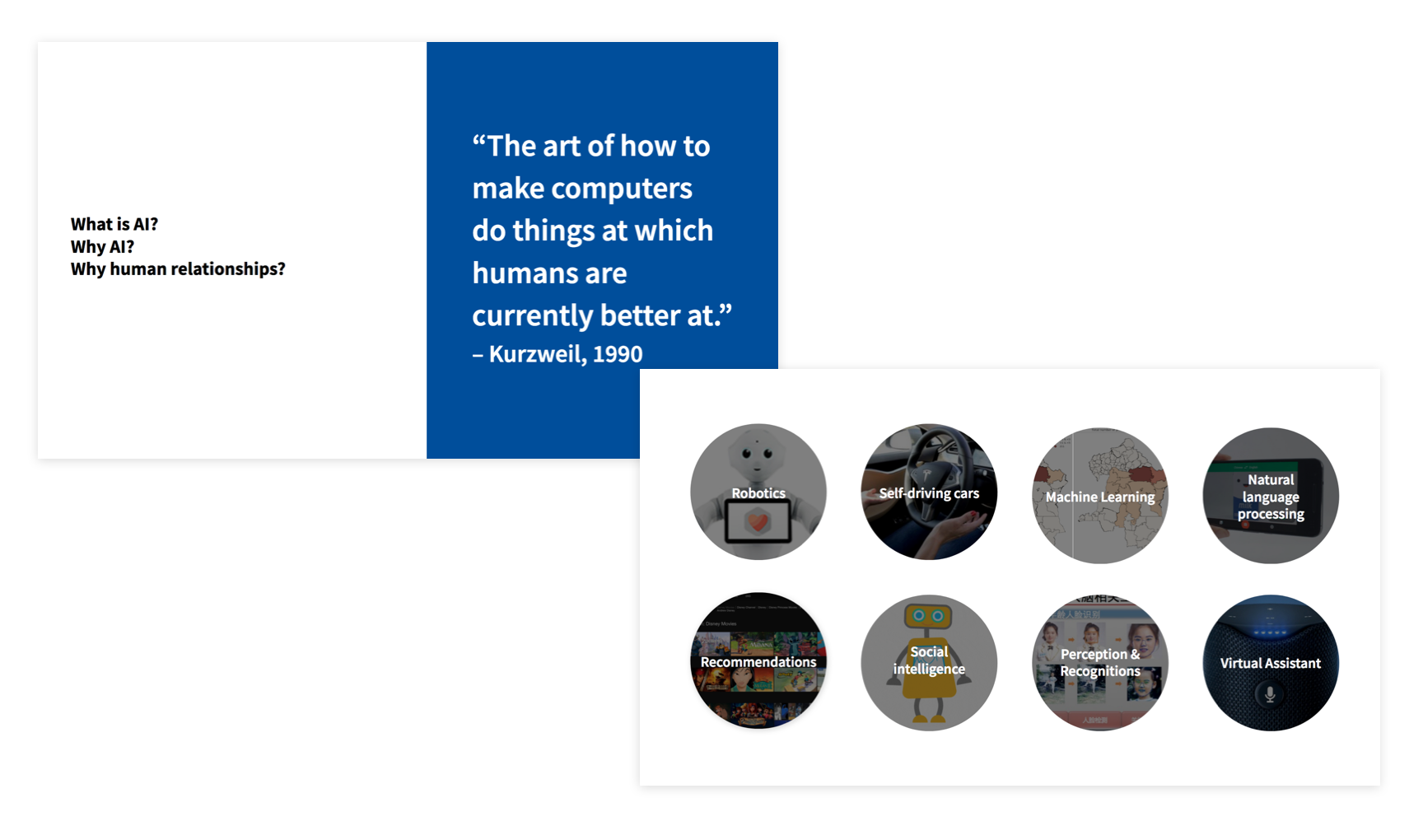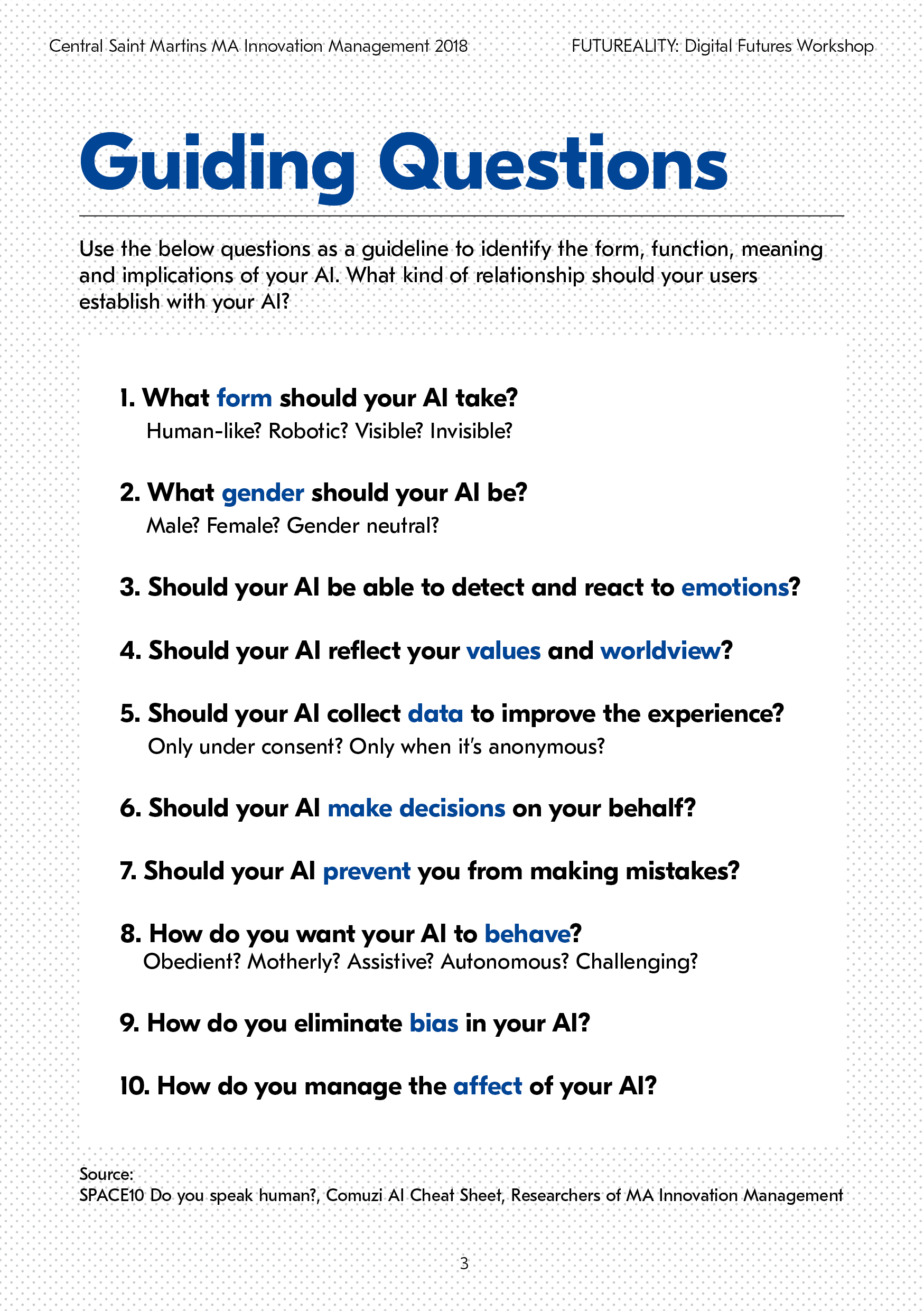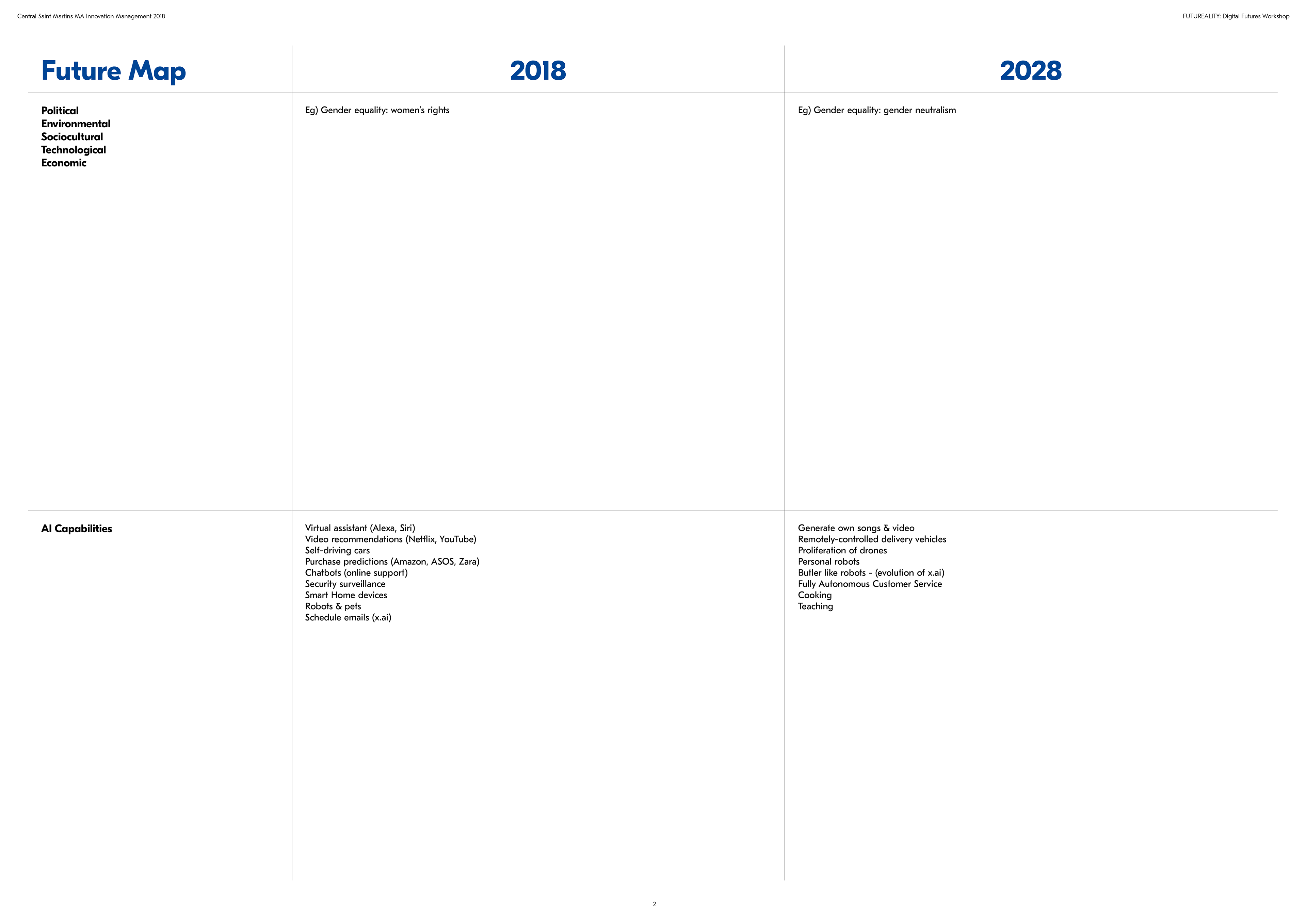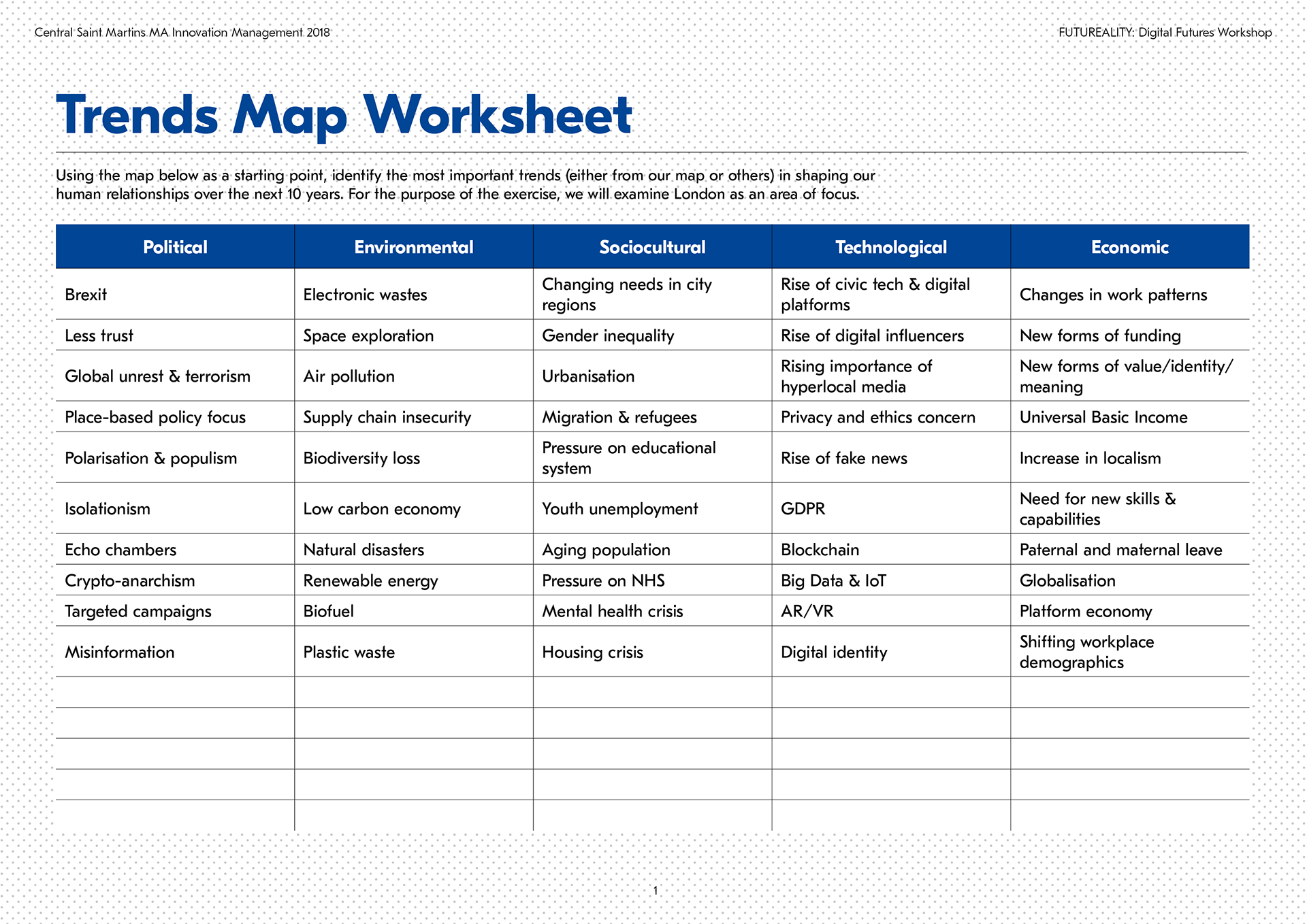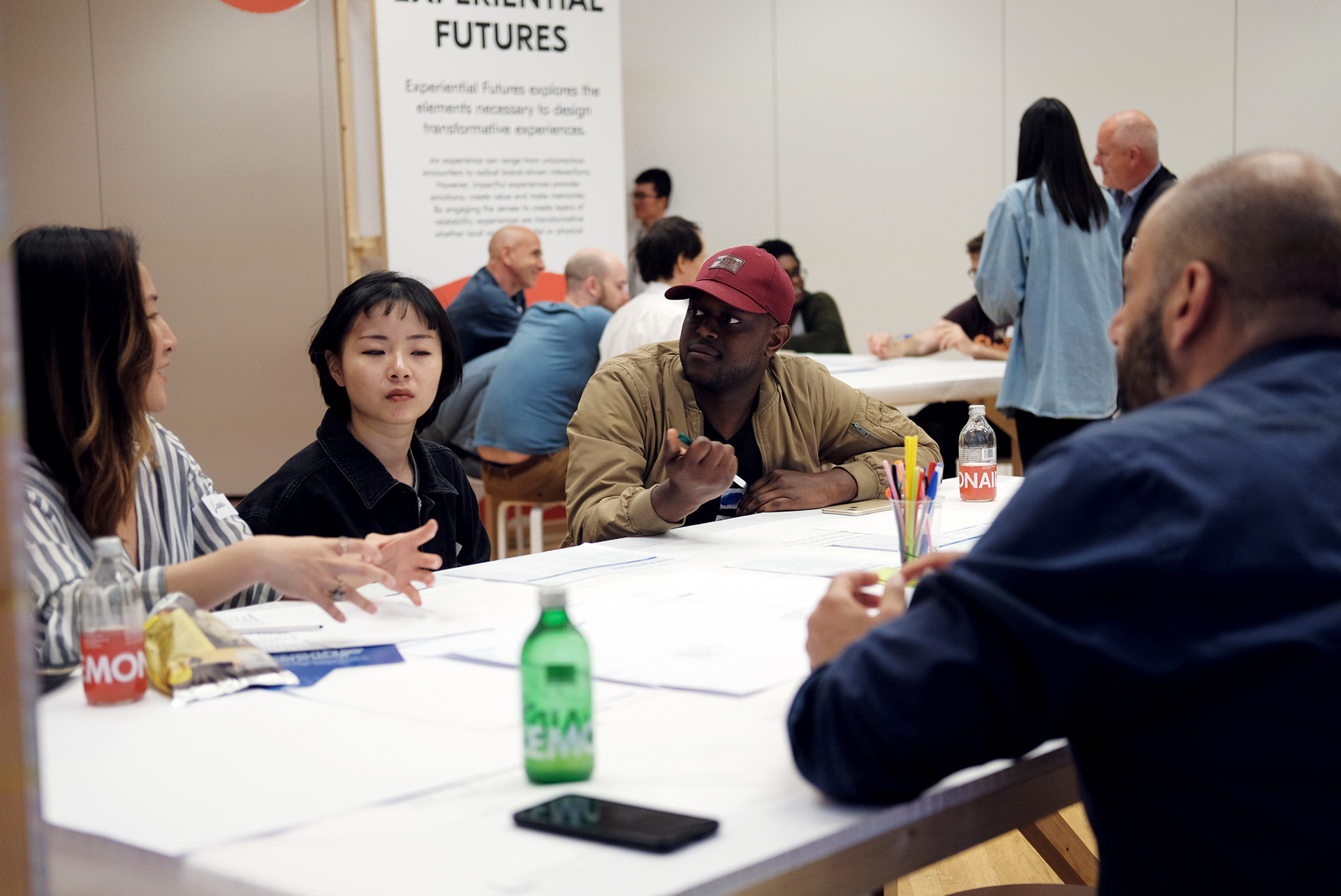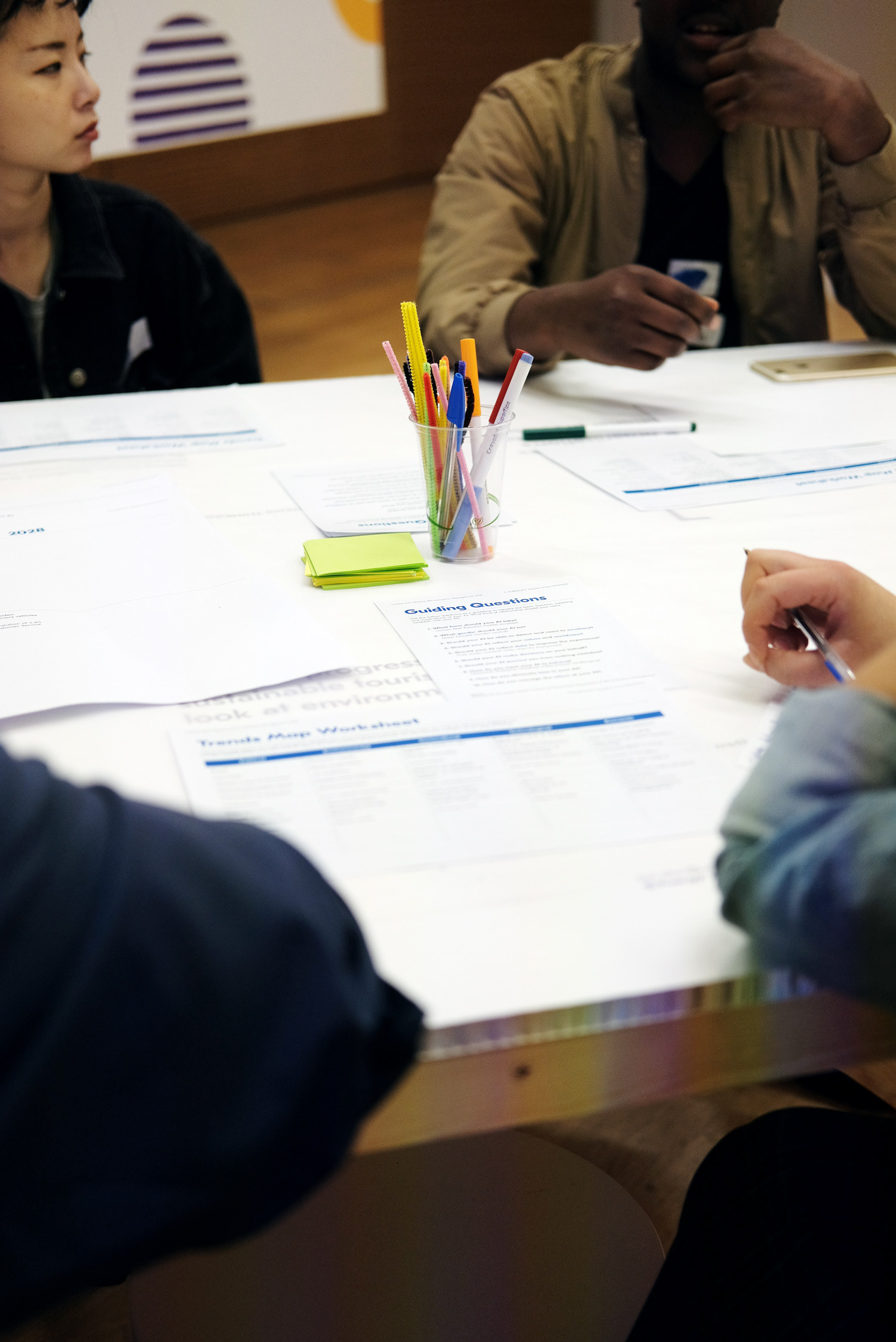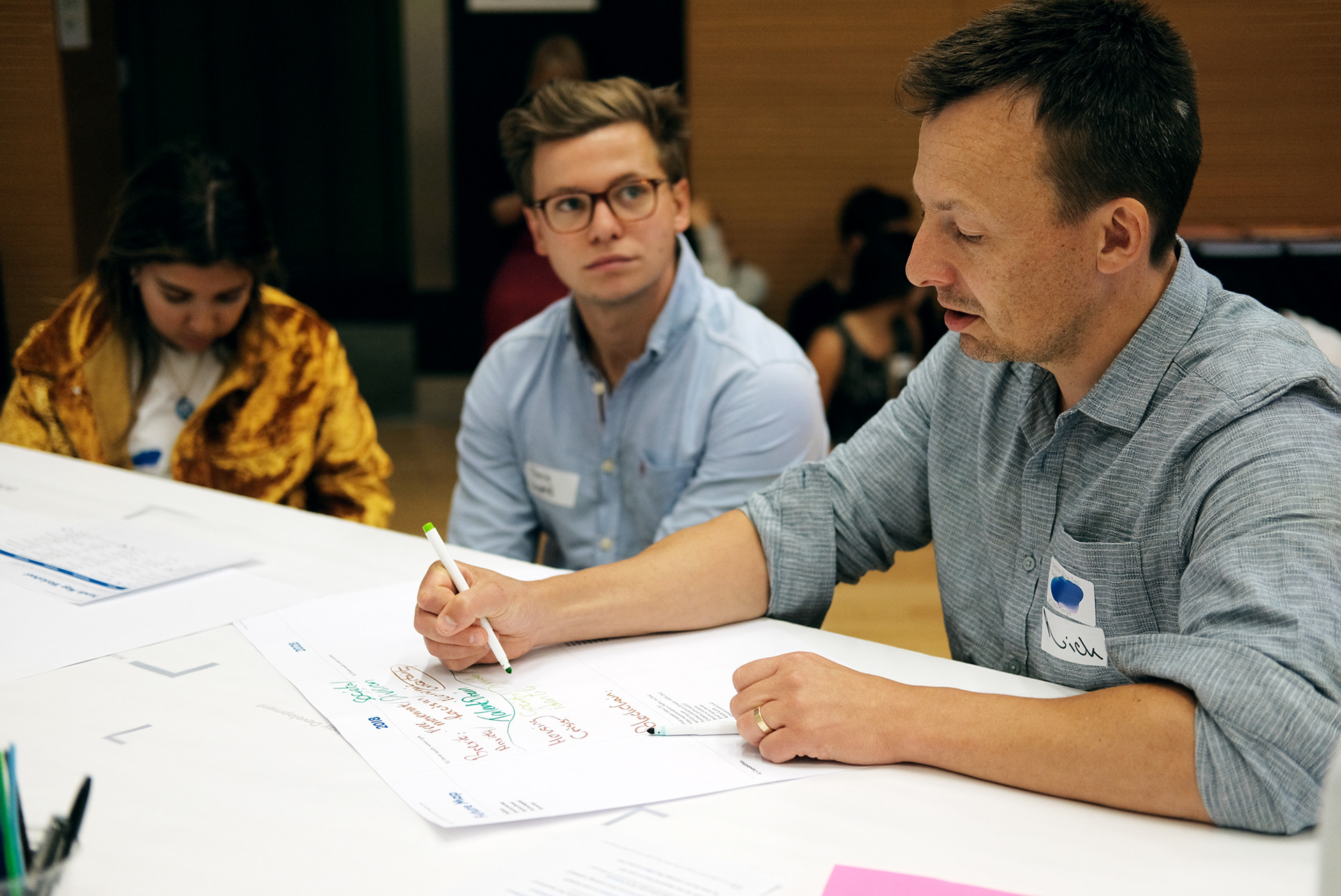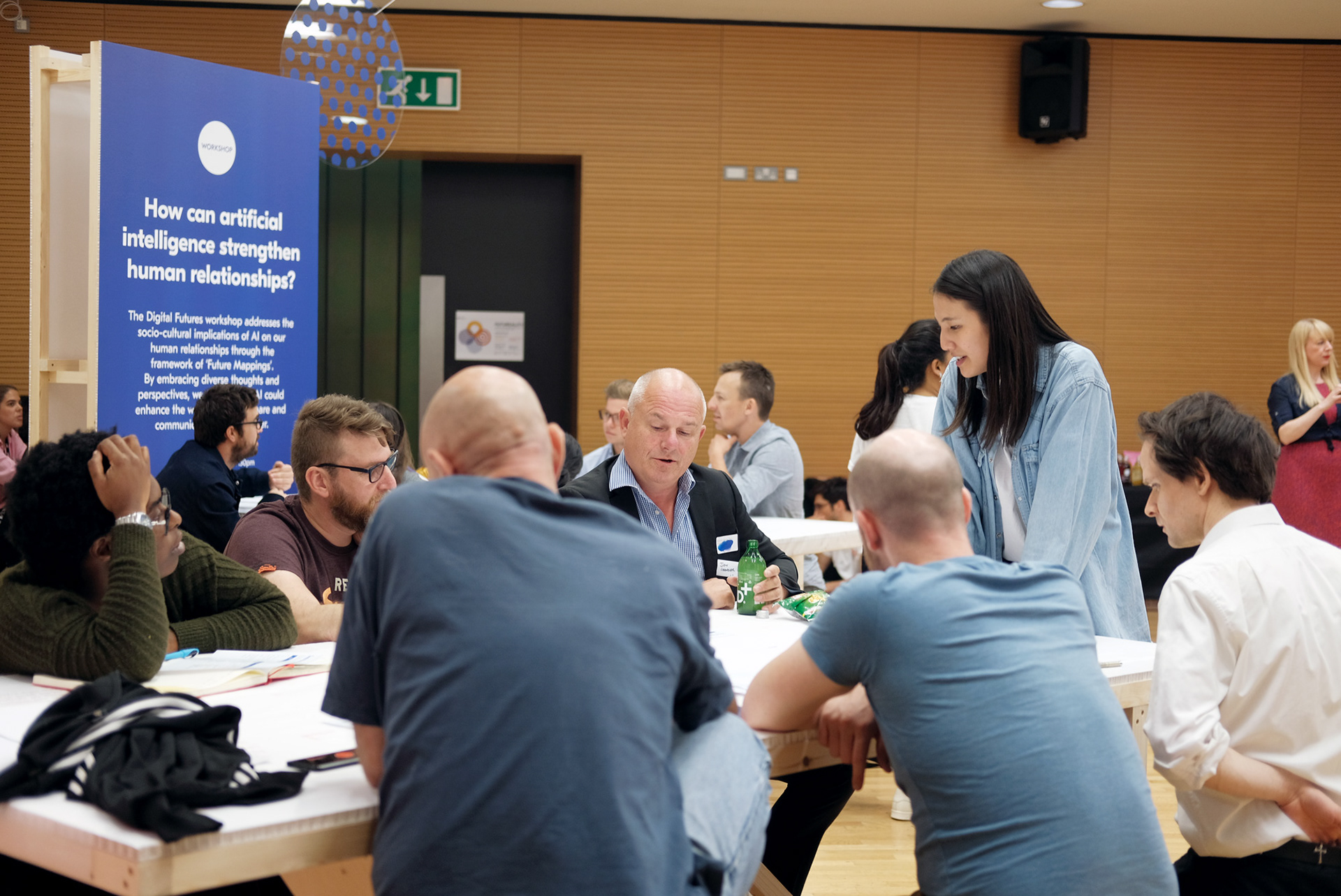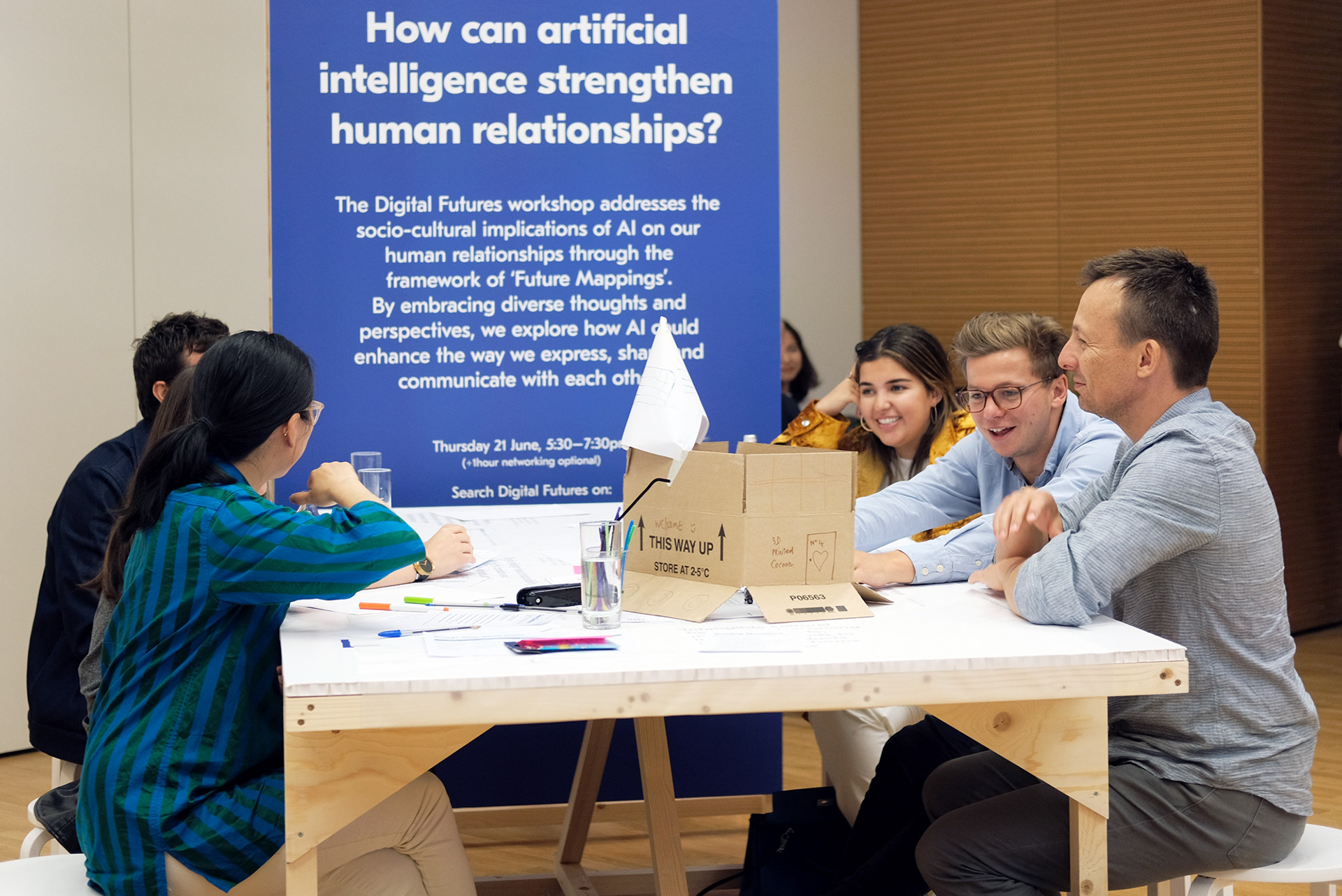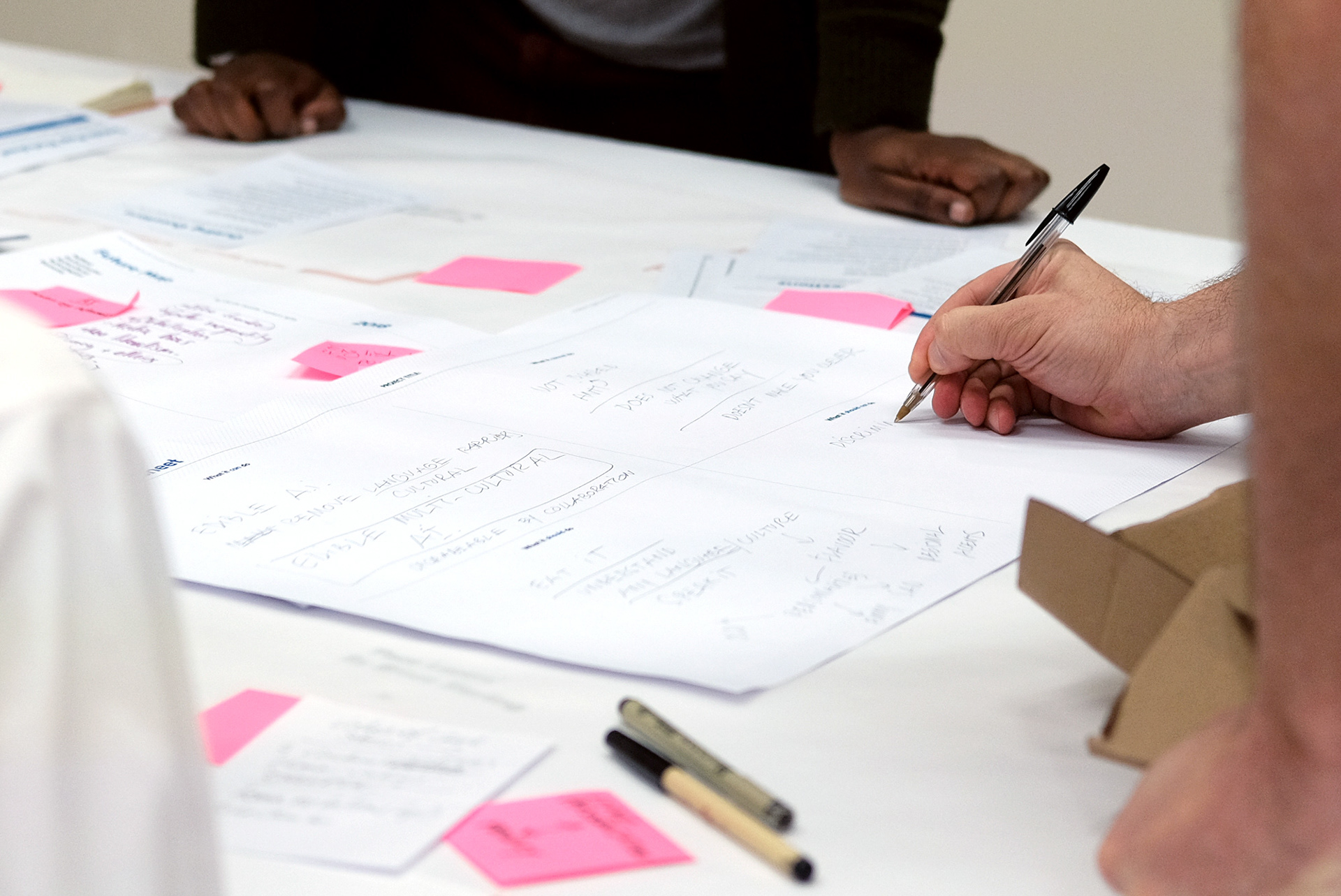 Photography by Charis Chang and Mihai Coliban