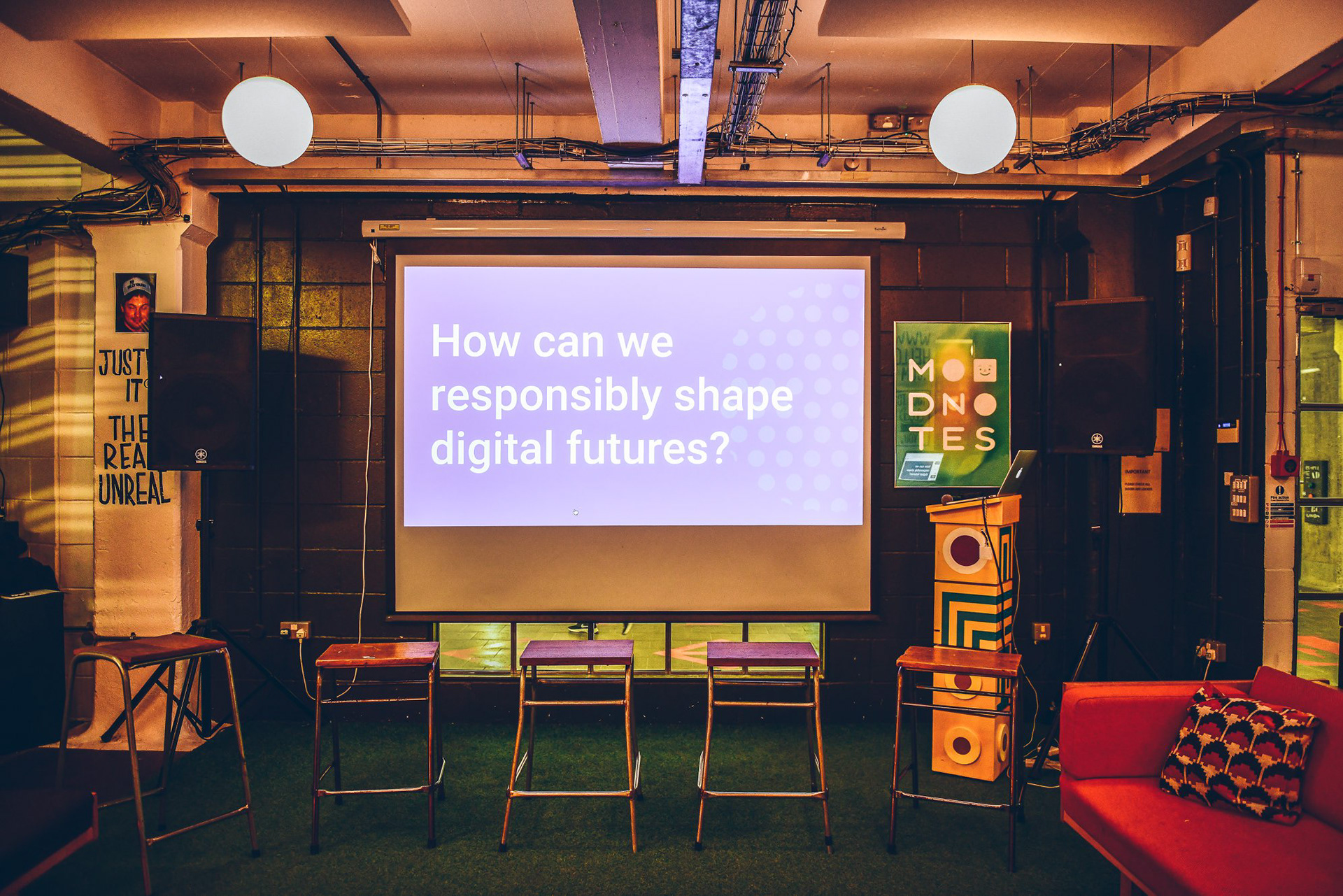 How can we responsibly shape digital futures?

Invited 4 panelists from the tech industry to discuss the impact of digital technologies on people and society. The event covered topics ranging from digital ethics, tech companies' responsibilities, ways to manage digital impact and public + government's role in the digital era.
People interested in the role technologies play in personal and professional lives.
Designed questions, event flow, marketing materials. Invited panelists. Facilitated the panel discussion on the day of the event.
Team Leader,
Public Relations, Financial Co-ordinator, Copy Writer
Read the full report here (written by Laurie Atkins)