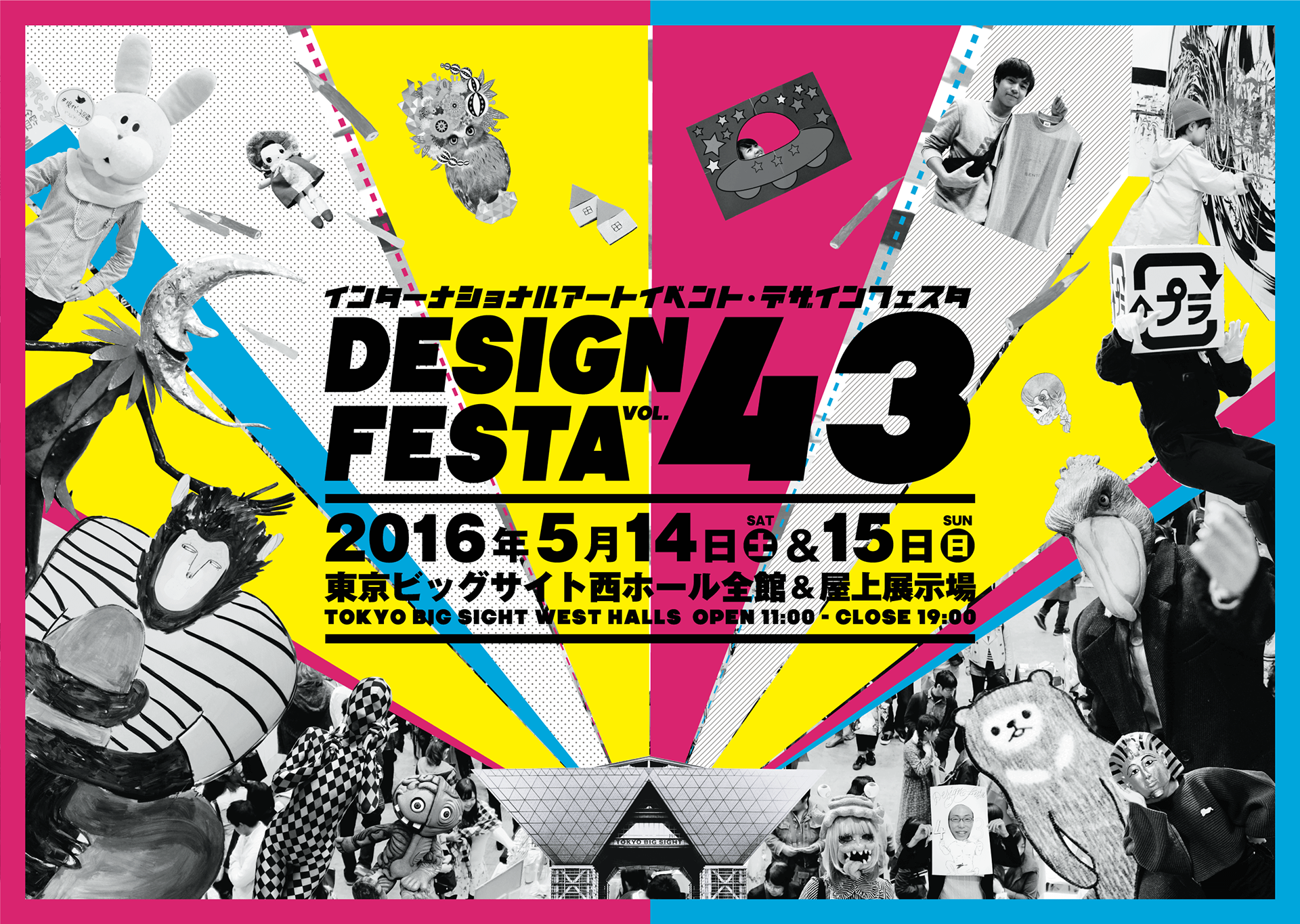 Brand Identity for Design Festa vol.43
Design Festa is Asia's biggest international art event started in 1994. Welcoming over 10,000 artists and 60,000 visitors nationally and globally, Design Festa's only condition to participation is: the work must be original.
For their 43rd event, I designed and directed their identity brand under the concept "creative explosions." I envisioned pink as visitors and blue as artists crossing paths to form a bursting energy of greater creative inspirations.  
Designs:
Promotional flyer
Promotional poster
Event tickets
Invitation tickets
Exhibitor passes
Parking passes
Event-day pamphlet
Application booklet
Food tickets
Web banners
Plastic bag
Signage